Though the idea of providing computer-based services over a network started to evolve in the 90s, the brand-new Software-as-a-Service applications took over a decade to achieve record growth in the software market. Today, the SaaS development model has been known as a robust foundation for thousands of businesses operating across various industries, from banking, business services, and manufacturing to retail and the government.
While some business owners are still unaware of what SaaS is and how it works, they've surely used SaaS-based applications for some workflows already. You don't need to rely on our words solely. Just check out the structure of popular applications such as Google Workspace, Salesforce, Gmail or Hotmail, Office 365, and Google Docs. Yup, all those are some of the most common examples of cloud-based SaaS services used by billions of users on a daily basis.
In fact, the SaaS app development model provides a wide range of opportunities for thousands of companies in many industries. Its cost efficiency, high personalization and automation, seamless scalability, decent security, and many other benefits help enterprises empower their performance, become more competitive, and hit new heights.
But are SaaS products worth it for your business?
Our IdeaSoft experts are here to provide you with the answers! In this guide, you'll explore what Software-as-a-Service development is, its perspectives, and significant benefits which can help enhance your business performance in different ways. 
Table of Content
What Is SaaS & How Does It Work?
Overall, SaaS, or Software-as-a-Service, is the segment of applications delivered over the Internet – as a service. One of its fundamental differences is that, unlike traditional apps, these don't require pre-installation and can be accessed through a web browser, smartphone, or any other device with an Internet connection.
With all the app's components stored in the cloud, SaaS products are available at any time and from nearly anywhere, which is exceptionally important for its users. From a development standpoint, the app gets continuous updates without any interruption of its services.
In other words, cloud infrastructure is the central point that makes SaaS products so trendy today. So, no wonder many companies have already started taking advantage of it. Let's now review some of the hottest SaaS applications that have created a lot of fuss in the tech world.
Most Prominent Examples of SaaS Projects
To make the SaaS model easier to understand, it's always good to uncover success stories of some of the most popular products built in a cloud environment. We're more than sure that you've heard of most of them and regularly use them in your everyday life!
Netflix
Surprise: one of the world's biggest entertainment and media brands launched in 1997 is actually based on the SaaS model! In the year 2007, the company refocused from the business of only renting DVDs when it launched streaming media and videos – and that proved to be a great decision! Today, Netflix's entire value proposition is tied to offering first-class on-demand streaming with 24/7 access and no ads at all!
Starting from $1,205 million back in 2007, the company's annual revenue in 2021 was estimated at $29,697 million!
Slack
Another prominent example of a SaaS app development project that offers a wide range of features for efficient business communication and private messaging. Along with collaboration, the application supports file sharing and features advanced security. It is pretty simple to use and has a plethora of integrations with various third-party services for an enhanced user experience.
Only for Q1 of 2022, the app's total revenue was $273 million, which is an increase of 36% compared to a similar period last year.
Shopify
With more and more SaaS solutions appearing in retail, it is unacceptable to overlook one of the most famous cloud-based CMS examples within the target industry – Shopify. With the spike in online purchases and an impressive demand for eCommerce websites, this Canadian-based service enables small and medium-sized businesses to build their online presence by setting up an online store with no coding experience.
As of 2021, the company's annual revenue reached $4.6 billion, and with the growing demand for online stores in eCommerce, it will continue to grow further.
Zoom
Apart from the growing trends in online shopping, the Covid-19 pandemic uncovered a huge demand for virtual meetings, and that's when the Zoom platform came into play. Its simplicity of use and seamless performance have facilitated online communication and enabled users to set up various events such as virtual meetings, conferences, webinars, and more. What's even more important, it has a large set of easy-to-use tools (screen sharing, admin control, waiting rooms, and more), which makes communication more efficient than ever!
A decade after its release, Zoom has $1.06 billion net income and has become a decent alternative to popular SaaS products like Google Meet, Microsoft Teams, and others.
Atlassian Jira
The increasing popularity of agile project management has inspired developers to create SaaS-based applications which efficiently track and manage project development workflows. Its versatile system, easy integration with 3rd party software, and many other advanced features made it suitable for different audience segments, including developers, project managers, engineers, non-technical professionals, and so many more.
After over two decades of market presence, this SaaS product generated $2.8 billion in annual revenue by 2022, mainly due to its extensive incorporation across various industries.
Major Types of SaaS Software Solutions
Having reviewed some of the most popular SaaS application examples, let's briefly summarize what software categories are built on cloud infrastructure today:
CRM (Content management systems)
eCommerce applications
ERP software (Enterprise resource planning apps)
Billing software
SaaS-based collaboration tools
Marketing software
Human resources management
However, there is also a different classification for SaaS products, according to which these are divided into Horizontal SaaS, Vertical SaaS, and On-Top SaaS solutions. Below we'll explain what's the difference between these SaaS types, so you could identify which one will be the best fit for your upcoming project.
Horizontal SaaS, Vertical SaaS & On Top SaaS
When studying SaaS product development, you've definitely come across the terms "horizontal SaaS," "vertical SaaS," and even "On-Top SaaS." Though these concepts relate to one category of Software-as-a-Service products, their use cases are entirely different:
Horizontal SaaS – the type of cloud-based solutions which are targeted to a broad audience of business users, regardless of their industry. It mainly aims to satisfy business needs rather than individual consumer ones, providing a broad service that covers diverse niches.
Examples: Salesforce (CRM), HubSpot (marketing, sales, content and other), QuickBooks (accounting), etc.
Vertical SaaS – a comparatively new segment of cloud-based products which is focused on a particular niche or industry-specific standards. In most cases, vertical SaaS solutions are developed for more narrowed industry verticals and are designed by people with expertise in the specific industry it targets.
Examples: Guidewire (Insurance), Health Assurance Plan (dental software), BioIQ (MedTech), etc.
On Top SaaS – This is an industry-specific or neutral SaaS segment designed to integrate with existing or multiple solutions.
Example: Zapier SaaS application, which works with Xero, SalesForce, Slack, and others.
Understanding the difference between these categories will definitely help you plan an efficient and functional SaaS project. Next, let's briefly review the perspectives of cloud services in the coming years to identify their actual value.
Current State of the SaaS Market
Despite the fact that this area is relatively new, the software-as-a-service market is extremely prospective and has shown rapid growth over the past few years. By the end of 2022, the global SaaS market size is expected to reach $186.6 billion and is expected to evolve at a CAGR of 11.0 % during the 2022-2028 period, according to Fortune Business Insights.
By 2028, the market is expected to grow to an impressive $344.3 billion, which is mainly stimulated by the wide adoption of SaaS in the cloud computing industry. Today, you can already discover hundreds of SaaS applications, such as conferencing, cloud telephony, salesforce automation, customer relationship management (CRM), web content management, and many others.
Along with cloud-based solutions, the SaaS market also benefits from other emerging technologies, such as containerization, virtualization, edge computing, big data, AI and machine learning, and so on.
Advantages of Software-as-a-Service Products
As you can see, the Software-as-a-Service industry will remain among the major trends in app development. But why is it a top choice for various companies from different industries?
The answer literally lies on the surface! Just simply check out these significant advantages of SaaS solutions for business:
Advanced Security – being one of the major concerns among SaaS providers and their clients, most of the apps feature a decent level of security for protection against cyberattacks and misuse.
Accessibility – the only thing you need to run a SaaS app is an Internet connection, as the cloud-based system can be accessed anytime and from anywhere
Flexible Payment Solutions – monthly fees for SaaS platforms don't require significant expenses compared to licenses which can be an excellent fit for your company's budget.
On-Demand Scaling – unlike traditional licensed software, cloud infrastructure features are easily scalable according to your business needs and don't require add-on expenses for infrastructure upgrades.
No Setup Required – due to their cloud infrastructure, SaaS applications can be accessed from any device in just a few clicks with no installation hassles.
Convenient Proof-of-Concept Checkups – Unlike traditional software, SaaS solutions enable a comprehensive overview of all the available features before buying a subscription, which can give you a better understanding of their value.
Data Management and Analytics – SaaS solutions enable an advanced overview of different types of data, and their efficient, analysis in real-time. This helps to quickly get the latest insights on the strong and weak points of business performance and other critical information.
Market Reach – In most cases, SaaS applications are universal and can easily be a good fit for a wide range of businesses, regardless of their industry, size, or goals.
Therefore, whether you're running a small business or a large-scale corporation, opting for a SaaS project development is definitely worth it. Below our experts explain how to effectively create a SaaS product for your business to make the most of its functionality.
How to Build a SaaS Product for Your Business
SaaS app development is a highly prospective area that can bring your business to a completely new level of development. Let's take a look at the simple steps of making a powerful SaaS solution that ideally fits your enterprise's key objectives and needs.
#1. Conduct Market, Client & Competitor Analysis
To create functional and competitive SaaS software, the first phase of the development process should include three major components:
Tech trends – the technologies which can improve a product's features, usability, and competitiveness in the market.
Customer needs – the preferences and concerns of your target audience which are related to your SaaS idea.
Competitors – the strong and weak points of similar SaaS solutions within a target niche, allowing for better targeting of your customer's needs.
These simple stages can help significantly in planning your SaaS software's functionality, allowing you to get on top of competitors. At the same time, learning the target audience during the discovery phase allows businesses to better understand their pains and ways to resolve them, which is basically the key component to the project's success.
#2. Determine the Project Requirements – Discovery
Once you've learned the target market and know your customer persona, it's time to point out the essential requirements of your SaaS project. These are the "backbone" of your upcoming software. These determine its architecture, functionality, and other must-have aspects of SaaS product development.
While setting up the requirements, you'll want to consider the app monetization model, data and application security concerns, third-party integration, application design, maintenance specifications, and so on. Additionally, SaaS development requirements are considered based on your business objectives to maximize the project's potential ROI.
#3. Hire an Expert SaaS Team
One of the critical things to consider when launching a SaaS project is development expertise. Make sure your team has the required knowledge and skills to bring your product to reality successfully. Usually, the development crew should include business analysts, designers, software developers, QA engineers, and project managers.
Additionally, you'll also want to consider the cooperation model with the SaaS development vendors in your project, choosing between the in-house team, freelancers, or a specific custom SaaS development company. Unless you have top-notch in-house developers on your team, we highly recommend opting for a skilled crew of specialists with proven experience in SaaS projects. This will help you ensure timely deliverables, advanced system security, and excellent functionality of your software, all at the most reasonable costs!
#4. Choose the Required Tech Stack
Similar to any other type of software development, you'll need to consider the most optimal technologies for the app's front end and back end, storage DB solution, and application server. Since all these components have a considerable impact on the final SaaS product, as well as its efficiency and effectiveness, it's critical to pick the tech stack that best fits your project requirements.
Here are our picks for each aspect of the SaaS development process:
Front end: HTML and CSS, Javascript frameworks – Vue.js, React, Angular.
Back end: MySQL, MongoDB, or PostgreSQL
Server-side: Ruby, Python, JavaScript, PHP, and corresponding frameworks.
App servers: Cloudflare, DigitalOcean, Google Cloud, HubSpot, Kaltura, and Pantheon.
The tech stack is ready, so it's time to consider the best expertise for your SaaS project deliverables!
#5. Build an MVP & Launch the Development
We highly recommend starting from MVP to test and optimize ideas for your startup or project in SaaS development. A minimum viable product will work as a so-called trial version of your SaaS application and allow you to check the proof of concept, understand the value of the software, its strengths and weaknesses and help you prepare for the final product development. Once the MVP is ready, make sure to dedicate some time to its testing and validating, as it can uncover the slight imperfections to potential problems which might hit the product's performance during the development or afterward.
Your team can finally continue building a full version of the SaaS product after all the corrections are done. Typically, we recommend applying the Agile methodology for continuous development, testing, and faster time-to-value. To maximize the project's end results and speed up the app release, try to communicate continually with your developers to ensure that you share the same vision about the product's features and requirements.
#6. Finalize Your SaaS App
Once the SaaS application is finalized, do a final checkup of its full functionality and market response before its official release and deployment. Also, consider additional steps for app maintenance and improvement, ensuring that all your customers have seamless access to all application updates and 24/7 technical support.
Conclusion
With improved cost-efficiency, enhanced accessibility and availability, an impressive set of features, and excellent scaling solutions, SaaS applications have already become a must-have option for various businesses today.
Nevertheless, learning the specifics of their development and a bunch of the most prominent SaaS examples is only a part of the journey. Getting the right software development provider is essential to create a powerful and efficient product that can maximize your business performance.

When hiring a team of qualified SaaS experts at IdeaSoft, you're guaranteed to get top-notch development professionals who are aware of the latest trends in the SaaS industry and how those can benefit your business. With over 250 projects delivered, our crew is ready to deal with any challenge in software engineering regardless of the project's industry, scale, and complexity.
Are you ready to start? Contact IdeaSoft and get your best SaaS team on board right away!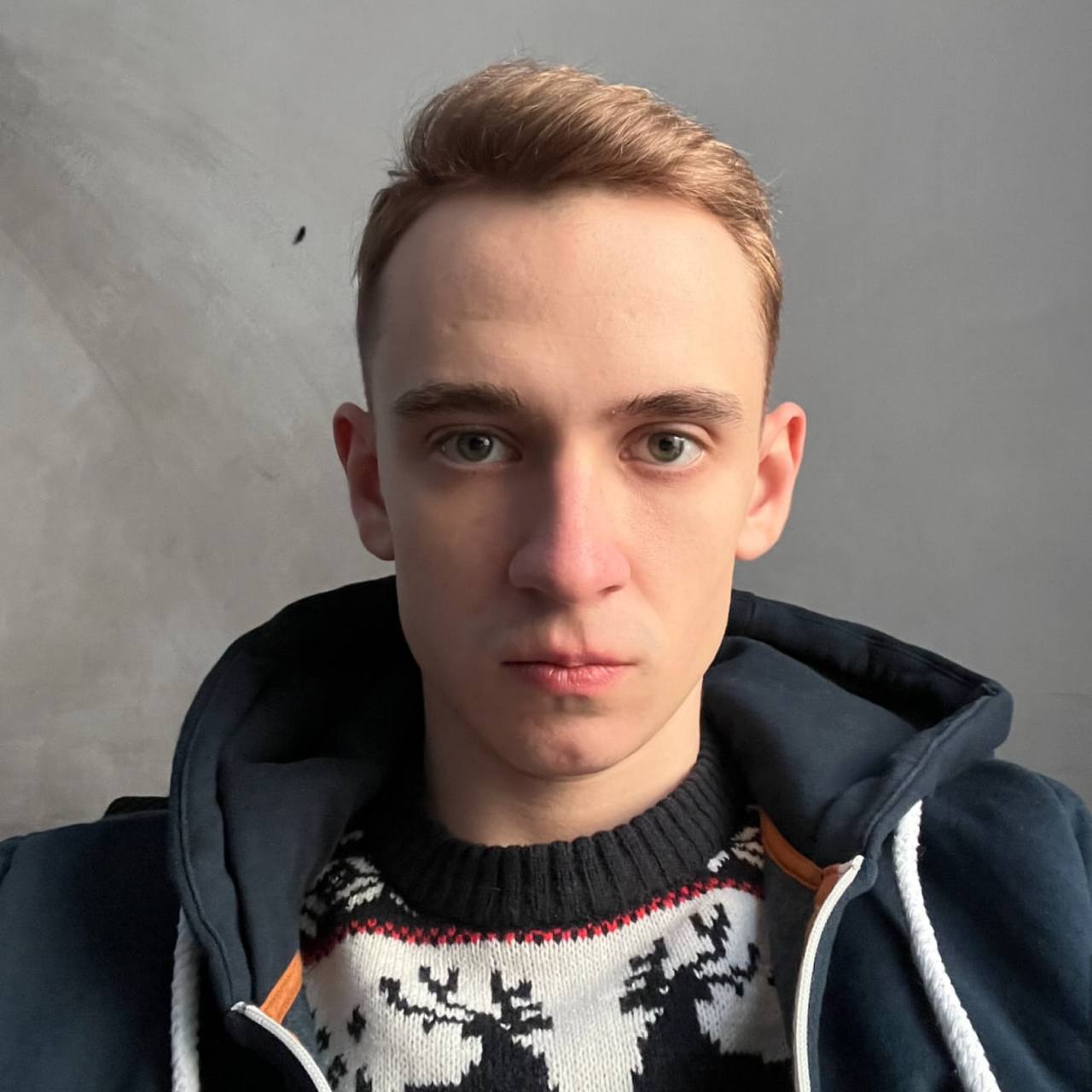 Oleksandr Torbiievskyi
Software Engineer