Launching new products through ChatGPT has become a hot trend and is on everyone's lips these days. Despite all the advantages of this AI solution (such as improved efficiency and accuracy with NLP-based tasks, quick and accurate responses and so on) so far only few have taken advantage of it.
So, what makes ChatGPT so trendy and how can this model facilitate new technologies and innovative solution rollouts? This blog post will explain the essentials of ChatGPT development, as well as key insights on how you can integrate ChatGPT into various projects today. 
Table of content
ChatGPT vs Siri and Alexa: What's the Difference?
Talking about AI voice assistants, you usually think of two solutions: Google's Alexa and Siri, powered by Apple. These technologies are convenient and extremely accessible. They make our everyday tasks like searching for information, setting up reminders, controlling our smart home devices and so on, easier than ever!
While sharing some commonalities with the AI voice assistants above, ChatGPT is a comparatively new solution that has a slightly different focus. First of all, one of the main differences when compared to Alexa and Siri, is the ability to engage in back-and-forth conversations with users. This allows users to get an in-depth query response, as well as have a more natural conversation flow.
Unlike the alternatives, ChatGPT can remember past conversations and particular information to improve future interactions with its users. This feature is not available for Siri or Alexa, which were initially designed to perform specific tasks upon request.
Realizing the potential of this technology in today's market, it's no wonder ChatGPT is getting considerable investment from leading companies. In particular, on January 23rd Microsoft announced a deepening of its partnership with the company OpenAI, the creator of the ChatGPT AI program.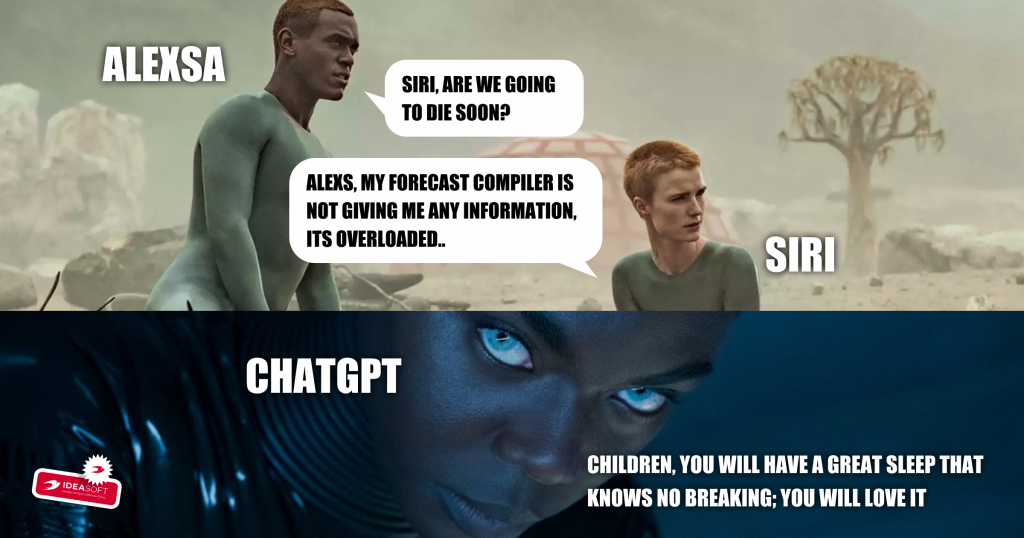 Why is ChatGPT such a hot topic?
Now that you know the key differences between Google and Apple AI solutions and ChatbotGPT, the next question you'll probably ask is what makes this solution so attractive for investors today?
Of course, this AI model has made a lot of noise in the IT market and not without good reason. Currently, ChatbotGPT can be integrated into a variety of projects, including:
Websites targeted specifically on text-based queries;
Content customization, summarization, and creation services;
Language translation;
Marketing content;
Design concept analysis;
App simulators in React;
Online games and applications;
WP builder plugins;
Simple-structured code generation;
Along with that, this AI model is likely to contribute to the generation of business ideas, conversion roadmaps and business plans, as well as more complex coding solutions. Not to mention its excellent performance while working with user queries, in which ChatGPT has already surpassed the Alexa and Siri solutions.
Also, there's one more thing heating up the interest in this solution: ChatGPT3 passed a Wharton MBA exam. It provided answers that were accurate and "excellent" in their explanations, and in rare cases where the system failed to match the problem, it was able to correct itself after receiving the appropriate hint from a human expert! According to the research results, GPT3 would have received a B to B- grade on the exam.
Top 8 Ideas for Using ChatGPT for Your Product
Realizing how many opportunities this system can provide, it's no wonder that a vast number of businesses have started to consider integrating ChatbotGPT into their projects. Below we've uncovered a list of the most prospective areas of use for this model, which are sure to benefit your business today.
Data Validation & Questionnaires
ChatGPT offers a plethora of benefits for data-based processes. The solution can answer queries by providing quick and accurate responses to different questions and topics.
Similarly, this technology can answer tests and multiple-choice questions, which can be quite useful in the research and planning stages of projects.
Product Planning
Another extremely common use case for ChatGPT is for the creation of detailed plans for custom solutions. This AI model allows users to develop products for any niche, considering the design concept, project idea and key goals based on the information that is input.
For instance, ChatGPT performed exceptionally when creating a custom food plan based on user requirements and personalized preferences. Moreover, this AI model can provide suggestions of viable product features based on audience behavior, interests or feedback and competitive analysis. These can be quite useful during brainstorming sessions or project upgrades.
User Behavior Prediction
ChatGPT has also been intensively used to gain an understanding of customer intent and has provided some incredibly valuable insights and ideas for the further development of projects.
For example, businesses can use this AI model to generate reports based on user behavior and preferences. Later on, this data can be used to make updates and improvements to optimize conversion funnels and increase revenue.
Product Scaling Assistance
This AI solution can contribute a lot to the software development segment as well, helping its businesses and projects start and scale quickly. How? The answer is quite simple: ChatGPT can automate tasks that were traditionally handled by human labor.
So, plenty of tasks like customer service, complaint processing and even more complex tasks (i.e. content generation or coding assistance) will be optimized to have minimum or no involvement from a human expert. As a result, this reduces labor costs while improving the efficiency of the business, making it much easier to scale and develop.
Content Generation & Analysis
The ChatGPT Generation Content tool is surely one of the key features this AI model is mainly known for. Without any doubt, ChatGPT has outperformed all the expectations in this area, mainly through:
Performing advanced keyword research
Creating slogans, titles, descriptions and ad content
Personalizing content
Translation or rewriting text
Restyling of writing
Generating content for a particular social media platform
Therefore, ChatGPT can help a lot with the digital marketing segment, especially for SEO, SEM, SMM, Content writing and related industries.
Natural Language Generation & Response
Such powerful ChatGPT interactions with text content has raised the subject of similarities and differences between this model and Google's BERT. Being large pre-trained models, these AI solutions still have different architectures and are targeted to different tasks. While BERT is trained on natural language understanding, ChatGPT is aimed at natural language generation tasks and their best and most comprehensive responses.
Tech Support, Explanation & Tutoring
Earlier, we discussed the role of ChatGPT in customer service. However, the potential of this AI-powered solution is not only limited to client support: this model can explain in detail the words, code and even topic-specific queries. The tutoring capabilities have been perfected over the years, providing powerful user support across a variety of industries.
Write Code & Debug It
Yes, software development with ChatGPT can be optimized as well! The model understands most of the standard code lines, can reproduce them and even help with the debugging process, unlike many previous AI text generation solutions. Some developers have already marked its efficiency for simple code and data sets from scratch, speeding up the dev process several-fold.
How to Properly Integrate ChatGPT AI Solutions into Existing or New Products: Key Takeaways
In most cases, a technology integration process has a huge impact on the potential benefits your project or business. As for the integration of ChatGPT, this concept is more relevant than ever. So, let's review some of the most important aspects of planning a successful ChatGPT implementation into your project or business.
Create or Update the Project Documentation. By submitting the required updates to your project, your team can access real-time information when making critical and informed decisions or changes to your project.
Keep Your Team Aware of the Updates. Make sure each member of your team is taking advantage of the integrated solutions and knows how to use the presented technology to achieve their key goals and improve their workflow.
Stay Open to New Suggestions and Review Priorities. Being involved in the process, your team members can provide a variety of creative solutions that can bring plenty of benefits to your business or project. Always encourage your team to share their ideas and consider implementing the suggestions with the most impact to stay ahead of competitors.
Pay Attention to the Proper Technology Implementation. Last but not least, an important criterion that can either make or break your ChatGPT implementation is the goal of building a powerful strategy for your project upgrade. Fortunately, with the right team of AI experts, you're more than sure to make the most of any solution's integration.
These insights are sure to help you with a smooth integration of an AI-powered ChatGPT solution. So, don't wait for the right moment to come along, start leveraging the power of OpenAI's GPT model today!
Summary
Exploring the potential uses of ChatGPT, it becomes more than clear that the best time to integrate this AI solution is today. This tool can bring lots of advantages to product design, business planning, content creation and various aspects of programming.

ChatGPT can empower your team with the most efficient, data-driven solutions, saving lots of time and resources for the generation of text copies and code lines. However, the technology is currently developing, so its output still requires a human expert's review and finalization.
IdeaSoft has dealt with hundreds of advanced projects and we realize how essential advanced solutions are for improving workflows and improving outputs. Are you looking for a solution involving the integration of ChatGPT? Contact our team to explore the lucrative benefits of this AI solution and how exactly it'll work for your business!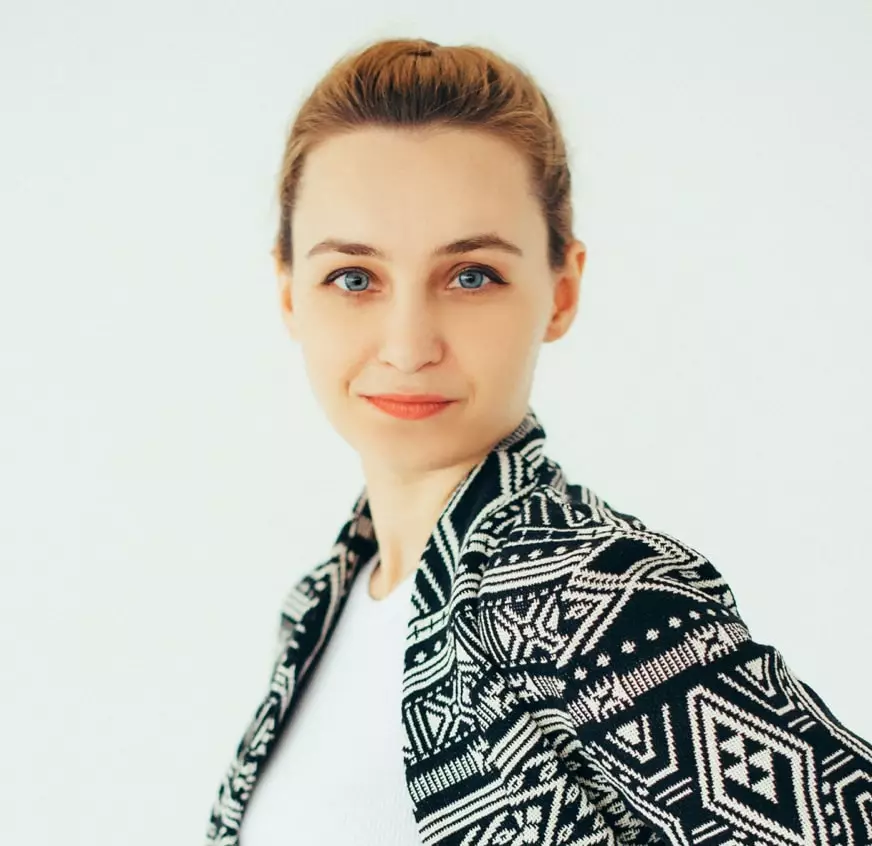 Yulia Shmitko
Business Development Officer