The beginning of the partnership between Sigma Software and IdeaSoft started a little less than a year ago. Then our company joined Sigma Software Group. The advantage of our joining was that we retained our personality, structure, and approaches. At the same time, joining us allowed Sigma Software to strengthen its core management team and expand its list of services to clients in various areas. For our company, joining Sigma Software allowed us to implement well-built processes within the company, increase brand credibility, improve our HR brand, and get new and amazing projects from a wide range of clients in the Sigma Software network. Let's take a closer look at the results of our first year of collaboration.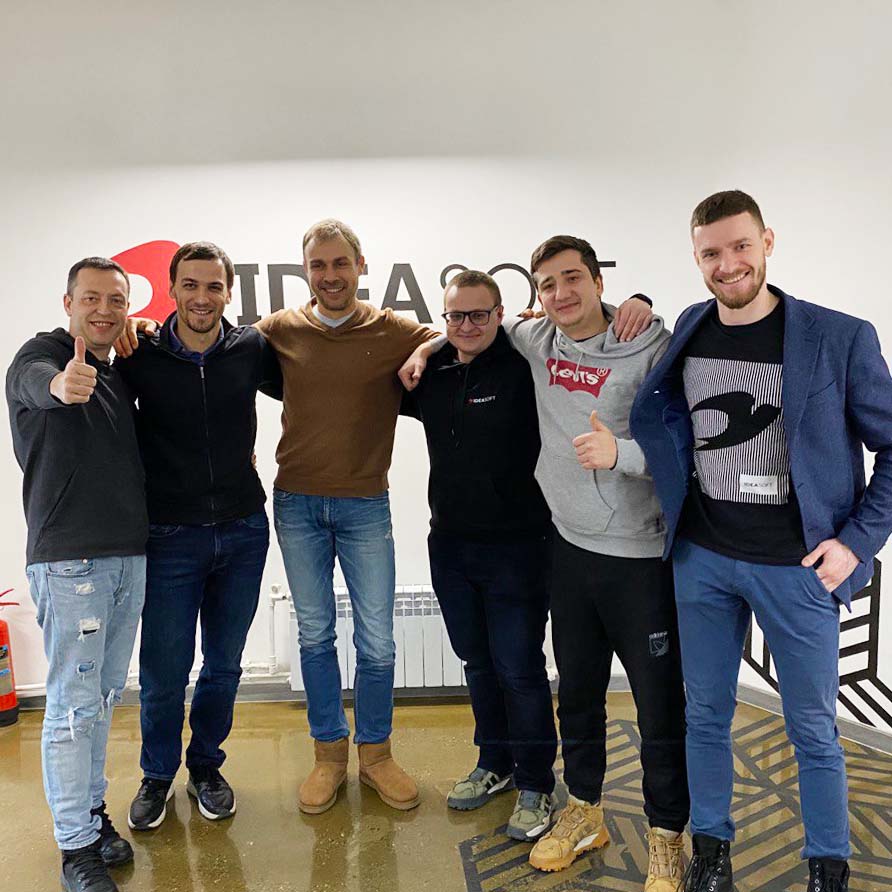 In 2021, we showed significant growth. Sigma Software helped us find people on the team easier and faster, which allowed us to scale faster. But it is worth noting that initially, we had doubts about the effectiveness of our cooperation. We thought there would be a huge increase in bureaucracy in our work, but later we realized that our fears were false. Sigma's fine-tuned processes and approaches over 20 years have helped us strengthen our business.
Watch a video of Sigma Software and IdeaSoft co-founders talking about the main achievements of the first year of cooperation (English subtitles are available).
"Teaming up with Sigma Software has allowed us to strengthen the company`s competitive edge and learn from some of Sigma Software's experience in building business processes and organizing workflows. Consolidation of expertise has expanded the talent pool of resources of both companies," – Vladislav Polikarpov, our COO.
According to Peter Kolomiets, our CBDO, Sigma Software's brand and broad geographic presence had a positive impact on negotiation with clients. What's more, Sigma Software helped us start working more efficiently.
"The partnership with Sigma Software has opened up a lot of new opportunities for us. We are learning how to do business at the next level, including marketing, sales, budgeting, etc. We are learning not just from Sigma Software, but from the whole Danir Group. It's great to have the opportunity to work with such talented and ambitious people," – Peter Kolomiets, our CBDO.
According to Herman Stogniev, our CTO, our company has opened up access to a wide field of knowledge and experience to develop its processes and skills in a wide variety of work control areas.
"We are happy about our partnership and the chance to work together as a strong team of ambitious professionals," – Herman Stogniev, our CTO.
Our specialists enabled Sigma Software to strengthen its position in FinTech, Blockchain, Telecom and other verticals where it lacked quality talent. The combined efforts of the two companies have contributed to the development of a balanced IT ecosystem. In 2021, we have collected many successful cases, but we want to highlight the following:
In 2021 Sigma Software Labs (one of the first Ukrainian service IT business incubators) and management teams of Sigma Software and IdeaSoft took an active part in creating a balanced IT ecosystem and supporting promising Ukrainian startups. For example, fintech startup FinMap, an online financial accounting service for entrepreneurs and SMEs, attracted investments from Sigma Software Labs and several individuals, including our founders. Another Ukrainian startup, Global Ledger, entered the global market by signing a strategic partnership with Promethiem AG, a Swiss FinTech group. The startup, by the way, was supported in the IdeaSoft business incubator. This is the result of Sigma Software Group and IdeaSoft's ongoing strategy to find and promote business ideas.
On December 7, 2021, co-founders Sigma Sofware, IdeaSoft, and Datrics (a no-code data science platform) launched the SID Partners Fund for seed and pre-seed stage startups. The size of the trust fund is $15M. The fund focuses on projects with Ukrainian founders in the deeptech, B2B, Blockchain, FinTech, and automotive industries.
The companies joined their efforts to develop the IT community in Ukraine. Our company and Sigma Software experts took part in many IT events, such as the largest IT conference in Eastern Europe.
We are also happy to promote together healthy lifestyles and contribute to the development of the sports community by participating in sports events and competitions.
"We met a team of people who are very similar to us. This is about everything: global thinking, values, and performance. These are people who are pleasant to cooperate with, to be friends with, and to build a global business with. This partnership is about boosting long-term growth, improving knowledge sharing across both organizations, driving brand credibility and business processes maturity," – Andriy Lazorenko, our CEO.
Our M&A is unique for the Ukrainian market because both companies can equally benefit from it, complement each other and accelerate each other's development.
"This is a very successful case of synergy between big and medium businesses, united by the same drive, goals, and aspirations," – Valery Krasovsky, CEO and Co-founder at Sigma Software.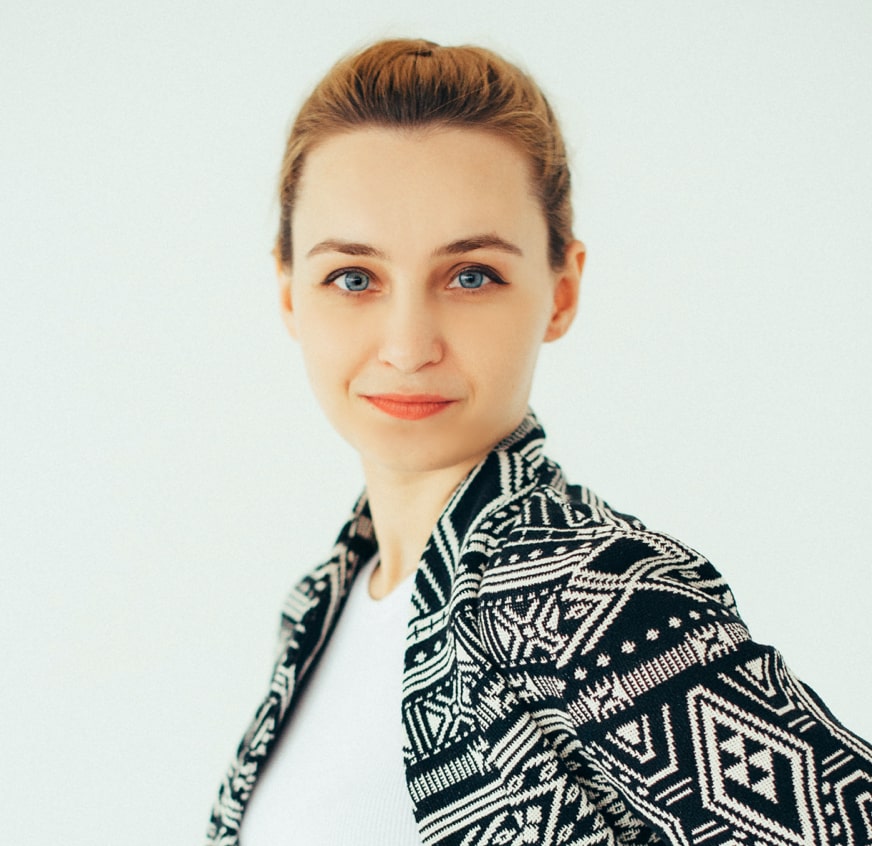 Yulia Shmitko
Business Development Officer