2020 is coming to an end. It was a really challenging year, but we did our best to turn these challenges into new opportunities for IdeaSoft Family and our clients. And it seems everything worked out. The IdeaSoft team has almost doubled. The company gained new recognition in the global market and entered the TOP of the best IT providers in the world. Internal expertise has increased, and the company's portfolio has been replenished with new promising projects. So, we have prepared a special annual report with infographics to share with you our achievements and summarize the past year.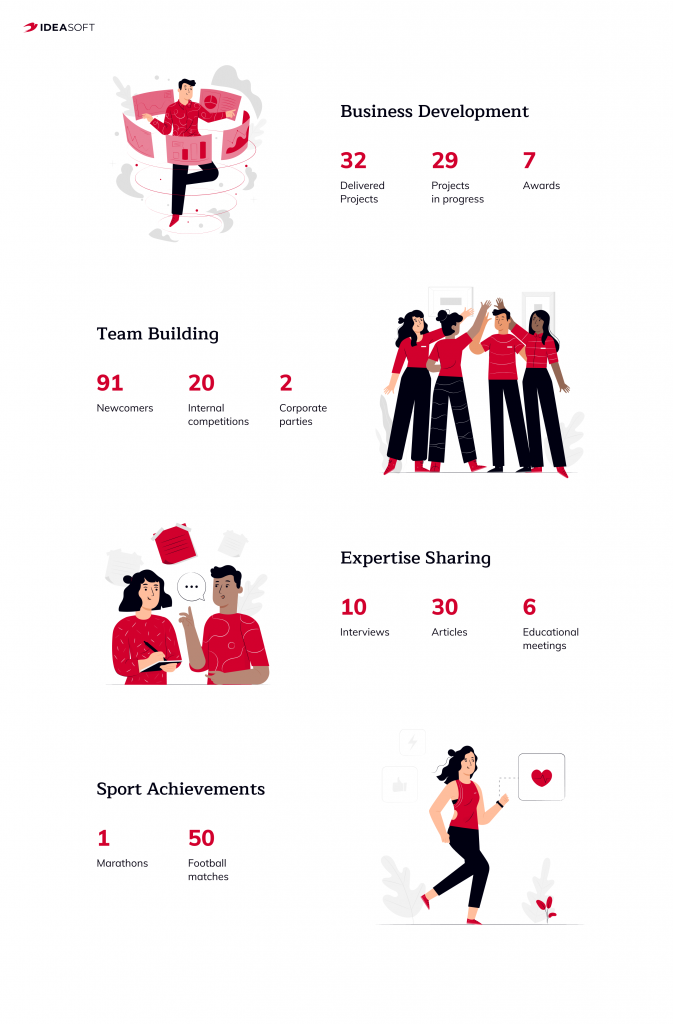 Business Development
The IdeaSoft team is always happy to be a part of cool tech projects. This year, we were lucky to implement several progressive ideas and work with innovative companies like Xion, Bochica, Securitize, and others.  Also, we have developed an internal project CovTracker, a web app that forecasts the risk of catching coronavirus in a specific region.
IdeaSoft's work did not go unnoticed. The company has received recognition from Clutch.co, TopDevelopers, Upvotes.co, and Techreviewer. IdeaSoft was included in such ratings as Top Blockchain Development Companies, Top Mobile App Developers, Top B2B Companies in Ukraine, Top Global Development Companies, Top Custom Software Development Companies. We are very pleased to receive all these awards and are grateful to our clients for their trust and positive feedback.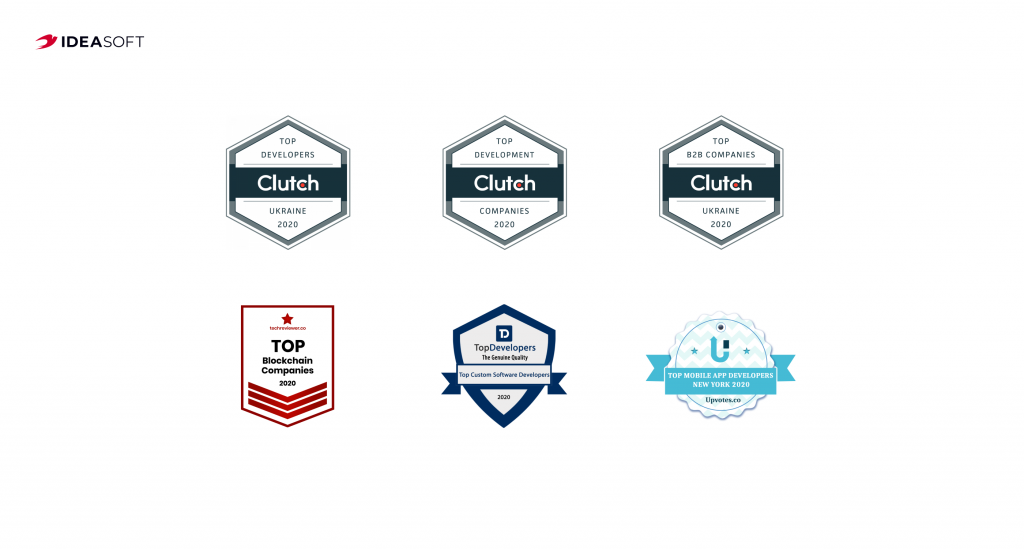 Team Building
It's never easy to grow in a crisis, but difficult doesn't mean impossible. In 2020, more than 90 new IT specialists joined the IdeaSoft team, which expanded the company's internal expertise. Even in quarantine, we tried to maintain a team spirit by holding internal competitions and going to corporate parties. During the year, we held about 20 photo contests, games and established the "Hero of the Month" achievement award.
With over 100 experienced IT professionals in the IdeaSoft team, we continue to provide services for mobile development, blockchain development, UX/UI design, and dedicated development teams. IdeaSoft always welcomes talented engineers, business analysts, QAs, designers to join our family. 
Expertise Sharing
IdeaSoft strives to empower technological innovation, so sharing experiences is one of our goals. We hold internal training meetings where our colleagues share their experiences. Also in 2020, IdeaSoft specialists prepared about 30 articles and 10 interviews both for the internal blog and for platforms such as Medium, GoodFirms, Techreviwer, DZone, and others. Stay tuned for the latest updates on the IdeaSoft blog.
Sport Achievements
IdeaSoft football teams defended the honor of the company by participating in Kharkiv Cup and IT League. During the year, the teams played over 50 games and reached the finals. Kharkiv International Marathon has also become a new achievement for the members of the IdeaSoft Family. Our runners showed strength and endurance, having overcome the selected running routes of 1.6, 4.2, and 10 km.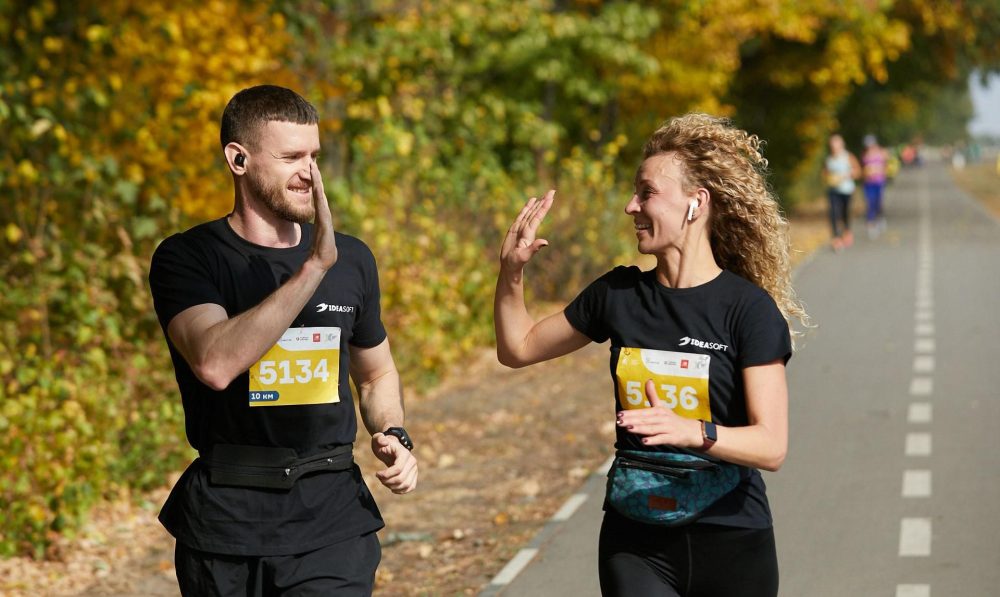 We are looking forward to the new year to achieve even greater results. IdeaSoft team is always open to new partnerships. Contact us if you want to start a software project. We will be happy to help you.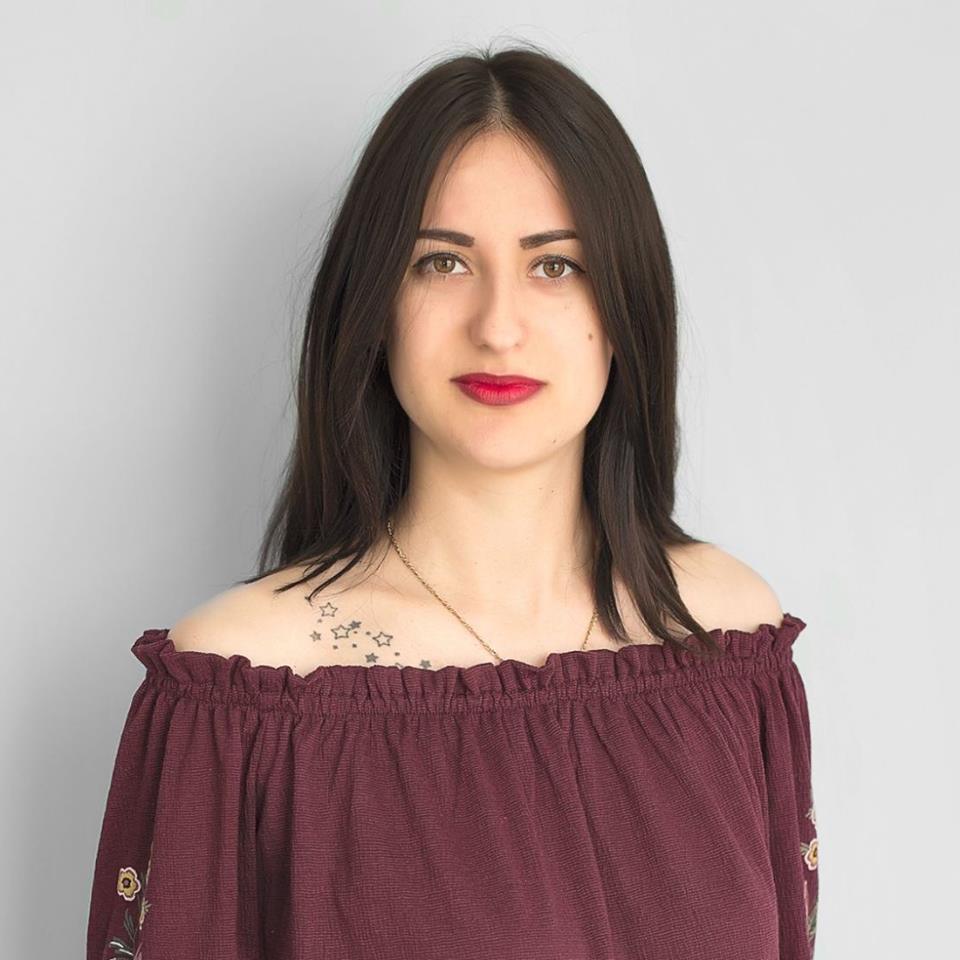 Alina Telnova
Marketing Manager