The COVID-19 pandemic undoubtedly caused widespread global disruption. Many industries turned out to be unprepared for the new conditions of isolation and distancing. For the entire previous year, experts reported on the negative impact of the pandemic on business. Against this background, the fintech industry stood out, not only showing resistance to the crisis but also acquiring new resources for further development. Let's find out what is the future of fintech after COVID-19
Table of contents:
New opportunities for Fintech in the post-Covid-19 world
2.1 New business systems
2.2 The rise of digital payments
2.3 New financial products
2.4 New investments
2.5 New regulatory trends
How Fintech met Covid-19 challenges
Even before the pandemic, experts predicted a bright future for the fintech industry. The fintech market showed growth every year. Interest in promising new financial technologies was great, but many traditional banks, insurance, and other financial companies were slow to innovate, preferring to watch from the side. In 2020, Covid-19 has changed our reality. Lockdowns around the world have sown uncertainty for many businesses and have raised the issue of digitalization. This is where fintech was able to demonstrate its flexibility and scalability, quickly adapting to new restrictions and making the most of the current situation.
According to The World Economic Forum's Global COVID-19 FinTech Market Rapid Assessment Study, in 2020, the average growth in transaction volume grew by 11% and the average growth in the number of transactions increased by 13%, as indicated by the respondents.
This is not surprising, in the conditions of social distance and quarantine, digital financial services have become the most reasonable and possible option for conducting transactions. The flow of clients of fintech companies increased during the year. According to the research above, customer retention or renewals increased by 29% compared to Q1 and Q2 2019. Also, according to the international financial advisory organization deVere Group, the isolation caused by the coronavirus has led to an increase in the use of financial apps in Europe by 72% per week.
However, let's go back to the beginning of the pandemic, which had a negative impact on fintech companies as well. An increase in late payments, an increase in the number of claims, problems with the adaptation of new clients, and a decrease in funding for fintech startups have all become real challenges for the industry. Companies were forced to respond to changes. Fintech firms have done this by transforming their existing products and services. Two-thirds of firms surveyed by The World Economic Forum reported having made two or more changes to their existing products or services. Among such changes are the following: the introduction of payment plans, payment easements, fee/commission reduction, changes to qualification/onboarding criteria, additional payment channels. All this allowed fintech not only to grow in the context of the global crisis but also to become the main assistant for other industries in overcoming the Covid-19 challenges.
New opportunities for Fintech in the post-Covid-19 world
Despite all the difficulties, the fintech industry has shown itself to be resilient. The current circumstances have opened up new opportunities for companies and the development of new fintech solutions. Factors such as digitalization as a priority, contactless systems, isolation have created favorable conditions for the massive transition of businesses to new financial technologies. Before the start of the pandemic, businesses started to adopt new technologies, but Covid-19 greatly accelerated this process. Here is a list of the top opportunities for fintech in the post-Covid-19 world.
New business systems
It's clear that business digitalization will continue in the post-Covid-19 world. Those companies that manage to successfully build new management and customer service systems now will definitely lead in the future. Most of us may have started adopting new digital platforms by necessity, but very soon we saw all the benefits of this approach. The move to cashless payments has led to the rapid growth of related payment services. More and more banks are switching to the digital-only model. Interest in mobile commerce has also grown. And this is great because new solutions are more cost-effective and better meet customer needs. Therefore, digitalization will soon become the new norm, and most business systems will reach a new tech level.
Against the backdrop of current changes, business interest in distributed ledger technologies is especially noticeable. According to experts, blockchain and regtech are two of the fastest-growing segments of the fintech industry. In Europe, enterprise blockchain spending has risen 60%, according to IDC. Blockchain-based solutions for building digital currencies and digital identity are being tested in the USA, UK, France, and Korea. The use of blockchain technology means a complete upgrade of business systems. Blockchain is transparent and guarantees a single source of truth. Blockchain implementation will help companies offer customers more profitable P2P (peer-to-peer) solutions.
The rise of digital payments
COVID-19 has become a real growth catalyst for digital payments. According to Statista, the total transaction value in the digital payments segment is projected to reach $6,685,102m in 2021. As PayPal reported, the company recorded a threefold increase in net profit in the fourth quarter of 2020 by accelerating the adoption of digital payments during the coronavirus pandemic. However, for many companies, this new trend has become a challenge. Businesses were forced to scale up their digitalization initiatives, upgrade infrastructure to support digital payments, and raise the level of cybersecurity. The growth in the number of digital payments is directly related to the eCommerce industry, for which online has become the only sales channel. Preference for digital payments over cash rises significantly as consumers shop online more frequently. According to Statista, the largest segment of digital payments is digital commerce with a projected total transaction value of $4,195,631m in 2021.
New financial products
New conditions require new financial products. As already mentioned, The World Economic Forum found that two-thirds of companies are planning to make changes to their existing products or have already started the process. Many companies are planning to launch new fintech products that would meet new user expectations. In the short term, businesses will need solutions such as KYC systems and products for remote verification of counterparties. We can also talk about the emergence of new products for traditional financial institutions, including solutions for risk management and cybersecurity. Also, experts note that there are new opportunities for niche fintech solutions that cover those customer needs that cannot be addressed by traditional banks. Plus, niche fintech solutions take into account the specifics of specific businesses and can address issues more precisely, offering an improved customer experience.
New investments
Despite the fact that investments in the fintech industry dropped significantly at the start of the pandemic, the situation returned to normal by the end of 2020. The results of the first quarter of 2020 showed that the Covid-19 pandemic forced venture capitalists to abandon investments in financial technology startups in almost all areas of activity. But according to the Pulse of Fintech H1'20 report, the total amount of investments in the fintech industry in the second half of 2020 reached $25.6 billion. Personal finance and mobile banks, mobile payments, P2P lending systems, InsurTech, and AI advisors will be the most popular areas for investment in the near future. The growth in demand for fintech products cannot be ignored by investors. Also, the pandemic has changed customer behavior. Companies have begun to actively develop digital directions, which will stimulate the growth of investments in fintech. Experts predict that existing fintech systems will find it easier to attract investment than startups. This can reduce the number of players on the market, but at the same time, it will help to focus on the development of the most demanded fintech areas.
New regulatory trends
There are also positive changes in the regulation of the fintech industry. Fintech has suffered from a lack of regulatory frameworks for many years. This is hard for regulators to understand new technologies and how they fit into the existing regulatory framework. Therefore, the rules differ from region to region, and it is rather difficult to create a fintech product that would meet regulatory requirements everywhere. Also, fintech solutions imply work with a large amount of user data, therefore, with the development of fintech, the risk of fraud grows as well, and users do not always understand how companies manage their data and cannot control it.
The increased focus on fintech, amplified by Covid-19, has forced many countries to return to industry regulation issues and we can already see some positive trends. Fintech products' AML and KYC compliance is receiving increasing attention as new rules for strong customer authentication and transaction monitoring can be a reliable way to prevent fraud and money laundering. Regulators are also working over defining new technologies that will enable them to better understand the industry and work more efficiently. In 2019, the FATF published new guidelines that included definitions for both virtual assets and virtual asset service providers. The guide aims to assist national authorities in understanding and developing a regulatory and supervisory response to activities in the field of virtual assets. Regulators have also begun to focus more on companies that offer their services digitally without complying with local licensing or reporting requirements.
Working on clear and understandable regulatory frameworks for the fintech industry will make life easier for both fintech service providers and their clients.
As a final point
Covid-19 has certainly impacted the fintech industry, but it managed to recover quickly, demonstrating its resilience. New economic conditions favor the development of new financial technologies. Focus on digitalization, remote work, increased demand for digital payments are factors that determine new opportunities for scaling the financial technology market. Of course, there are still certain challenges, but fintech has good chances to emerge from the coronavirus crisis as an even stronger and more promising industry.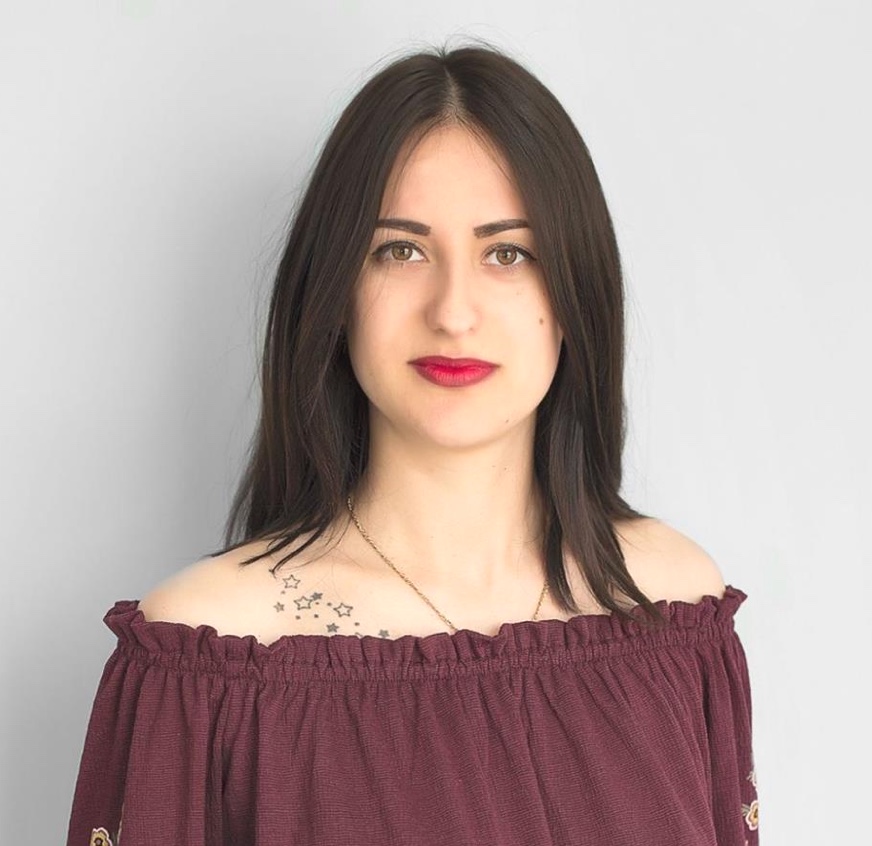 Alina Telnova
Marketing Manager