ZkSync 2.0 is known as a popular zero-knowledge rollup solution for the Ethereum blockchain. Its architecture specifications can reduce gas fees and speed up transactions without compromising their security. 
In this article, our IdeaSoft blockchain experts will explain why ZkSync 2.0 matters, its major benefits and potential challenges for crypto projects. 
Reasons for Choosing ZkSync 2.0 Technology for Crypto Solutions
Before you start implementing any tech solution, it's essential to first evaluate its full potential for your crypto project. When it comes to the ZkSync 2.0 solution, there are several reasons why this protocol is so popular for crypto-based projects.
#A Improved DeFi Development
ZkSync 2.0 plays a major role in DeFi solutions development, as it features excellent scalability and high transaction speed without affecting the project's security or decentralization. Additionally, its zero-knowledge proof method makes it one of the most efficient Layer 2 solutions for this type of project. 
#B High-End Compatibility
Last but not least, an important feature of ZkSync 2.0 is its ability to ensure smooth performance of different protocols through a single environment. This feature is exceptionally important for Dapps, in which the ZkSync 2.0 ecosystem can provide a vast number of financial services, innovations and tools to maximize the effectiveness, efficiency and user-friendliness of Dapps interfaces. 
Pros & Cons of ZkSync 2.0
The ZkSync 2.0 Layer 2 solution offers many advantages for crypto-based projects, including:
Low Gas Fees. ZkSync offers up to 100 times cheaper gas fees compared to Layer 1 solutions. Being a zero-knowledge rollup solution, the ZkSync protocol is more cost-effective than optimistic rollups.  
Increased Transaction Speed. ZkSync features over 2,000 tps, while the standard Layer 1 solutions can provide up to 14 tps. Moreover, released in 2022 ZkSync 2.0 offers up to 100,000 tps speed. 
Improved Security. The ZkSync Layer 2 solution provides security that is on par with Layer 1 blockchains – an identical security level to Ethereum.
Easy Transfers & Withdrawal. ZkSync features a smooth asset transaction between Layer 1 and Layer 2 blockchains. Additionally, the assets can be withdrawn at any time. 
EVM Compatibility. With ZkSync, you can run smart contracts and dApps with nearly zero intrusion on code lines. 
However, as with any other solution, this might cause difficulties in crypto development, such as:
Transaction Processing Problems. Since the general EVM is still in its early stages of development, it might cause numerous issues for the ZkSync 2.0 network. 
Risks of Transaction Loss. Some major wallets and exchange platforms aren't synchronized but support Layer 2 networks, which can incorrectly guide users to send a transaction to Layer 2. If it is not recognized by the network, such transactions can be irretrievably lost. 
Consensus Mechanism Security Compromise. Aimed to improve the transaction speed, practical Byzantine fault tolerance (pBFT) and delegated proof-of-stake (DPoS) consensus networks are centralized, which can affect the protocol's overall security.  
The Best DApps on ZkSync
So far, this solution has become a solid foundation for over 100 projects across different scopes. Explore the major scopes and projects based on ZkSync technology in the table below:
| | |
| --- | --- |
| Area | Project Examples |
| ZkEVM | ZkEVM Complier |
| Cross-Chain bridge | Connext, ZigZag, PolyNetwork, LayerSwap, deBridge |
| DeFi | Olympus, Babylon, Trustless, Woo, Hashflow, Curve, SyncSwap |
| Wallets | Argent, FoxWallet, Math Wallet, BlockWallet, Onto, imToken |
| DAO | Aragon, Tracer, Olympus, Forward, Yearn, Mute, Taker |
| Payments | Angle, Utorg, Simplex, Sprintcheckout, Ramp |
| NFTs, GameFi, Metaverse | Manfest, zkSharks, GeoWeb, MintSquare, zkPunks, Forward |
| Infra & Services | Moralis, Mystiko, Covalent, Chainlink, Gnosis Safe, Stake Fish, Storj |
Being a solid background for hundreds of successful projects, ZkSync has become a long-term tech solution that should definitely be on your radar.
Potential Challenges of This Ethereum-Based Solution
Once you've decided to launch a project using the ZkSync environment, it's also important to find out about the common challenges you might face with its implementation. This will help you get ready for various situations during the Zk rollup and also consider the best ways to quickly and efficiently resolve issues.
Since this system is relatively new to the crypto world, some of the most frequent challenges it can bring are:
Network Security. To achieve faster performance, the ZkSync network adopts PBFT and DPoS protocols. Both of them have a centralized architecture, which makes the entire network relatively insecure. 
Contract Address Issues. Simply put, the contract address doesn't have any corresponding private keys. So, if the tokens are transferred to this type of address, there's a high risk of permanent loss of assets. Realizing that issue, Matter Labs has released a solution for executing an "onChain" type changePubKey transaction to claim the address.
Token Mapping Problem. Both tokens issued on ZkSync and the ETH mainnet maintain a fixed mapping relationship that is managed manually. This means you'll need to manually submit the token information to the ZkSync team if it is initially unknown on the network. 
General EVM Support. The general EVM is still evolving, which adds more complexity to its proper utilization in crypto projects. 
Synchronization Complexity. A majority of today's wallets and exchange platforms are not synchronized. Such problems can result in many transactions to Layer 2 networks being sent by mistake. As a result, if the system does not yet support Layer 2 solutions, a recharge is usually not available.  
Knowing about these specifics of ZkSynk solutions will help you leverage its potential in full for your projects across all development stages. However, if you still have some questions concerning its implementation for your crypto solution – IdeaSoft experts are always here to help!
Summary
To conclude, ZkSync is a prospective solution that can potentially boost the performance of hundreds of Ethereum-based projects. The protocol can improve the transaction's efficiency and speed without compromising its security. Due to these characteristics, analysts believe ZkSync has great potential to contribute to the further evolution of the DeFi ecosystem.
Now you understand the basics of the ZkSync Layer 2 protocol, and have a better understanding of its value for your crypto projects. Should you have any questions about this solution, or need expert assistance in project development – feel free to contact us anytime! With years of experience in a wide range of crypto solutions, the IdeaSoft team is always aware of the latest trends in the tech world. Discover how to successfully develop your project with the ZkSync protocol and reach the highest ROI right away!
Still have some questions about Zk-rollups? Explore the most common ones asked about this solution by our clients.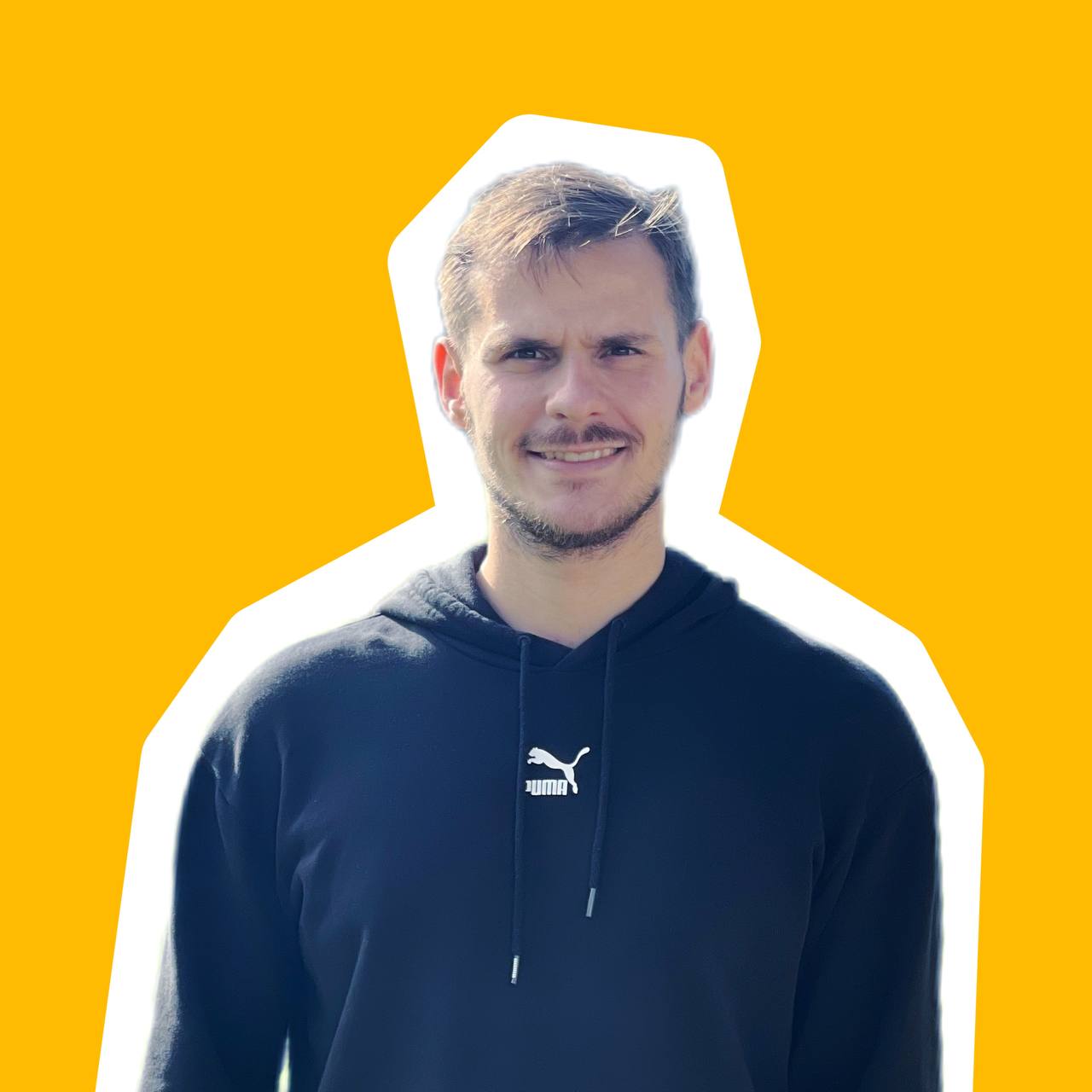 Rostyslav Bortman
Head of Blockchain Department