According to the Technavio report, the total contract value of the IT outsourcing market is expected to rise to over $409 billion by 2022. But despite the impressive numbers, many still have concerns about outsourcing. In this article, we have collected 7 reasons why you should outsource your software project, what benefits you will get, and what to look for when choosing a development partner. Let's get started!
Table of contents:
Why companies outsource
The emergence of outsourcing software development companies was driven by market demand. Since 2000, the world has taken the direction of digitalization, and the introduction of technology has become a necessity. In whatever domain a company works, it needs tech solutions to be interesting for its customers, competitive and profitable. Now, during the lockdown due to the pandemic, technology has become even more crucial and has finally convinced business owners that ignoring tech progress only slows down business development. However, not every company can afford to maintain a staff of developers. That's where outsourcing comes in.
Outsourcing software development allows you to transfer the tasks of creating software solutions to a third-party company that has relevant experience and takes over the entire process. Before considering all the benefits of outsourcing, I can say that it is effective both in terms of costs and in terms of the quality of the result. According to research conducted by Deloitte back in 2016, among the most common reasons why companies outsource software development are the following.
These reasons have hardly changed over the years. Outsourcing development services continue to close the issue of reducing the cost of developing a software product, allowing you to focus on the main business goals, entrusting the technical tasks to another company without hiring your own specialists. And that's not all that software development outsourcing companies do for business.
Cost-effectiveness of outsourcing
The main reason why companies outsource software development is the cost-effectiveness of this option. Reducing development costs opens up additional investment opportunities for other areas of business (marketing, human resources, office expansions, etc.). Plus, software development isn't cheap. According to last year's GoodFirms study, a majority of tech companies offer software projects of general utility at a price range of $20,000 to $40,000. So, how outsourcing helps to reduce costs? Here are several ways. 
First, salary differences across the globe. It is well known that developer rates in Eastern Europe and Asia are lower than in the US and Western Europe. With the opportunity to work with developers around the world, you can choose the best partner for yourself regarding price and quality, while reducing the budgets for creating software. Let's estimate, if the development of your application takes 4 months, working with US rates, you will pay a developer at least $50 per hour of his work, and for example, a developer from Ukraine will receive 2 times less. I think you see where the cost efficiency lies.
| Region | Average region rate/hr |
| --- | --- |
| North America | $50-175 |
| Western Europe | $50-200 |
| Eastern Europe | $25-50 |
| Asia | $18-40 |
| Central America and South America | $30-50 |
| Africa | $18-40 |
Average developer rates by region Source: SharpMinds
Second, working with an outsourced development team, you pay only for the services of specialists, avoiding operating expenses for an office, providing workplaces, vacations, sick leaves, and so on. Plus, you save time and money on recruiting new employees. When hiring your own staff, you need to find developers with the necessary expertise, conduct interviews, instead of starting work right now by transferring the project requirements to an outsourcing company.
Moving forward focusing on core business
You know that the business of a company implementing a software solution or a startup that is working on creating a new product is not limited to the software development process. You also need to work on promotion, sales, business development, partnerships, in other words, do everything to make the company's main activities profitable. Outsourcing software development frees up time. By entrusting the technical part to another team, you can follow the process, focusing on the main goals of your company. I don't think you want to go out of business for six months or more while you are busy developing software. By outsourcing a project you don't burden yourself with additional responsibility, as well as don't overwhelm your in-house team with tasks that don't match its expertise.
Access to world-class developers
Another great outsourcing benefit is access to an infinite talent pool. You can choose developers from all over the globe without being limited by geographic boundaries. A large selection of professionals will allow you to build a development team with the experience most relevant to your project at competitive prices. Whichever technology you are looking to work with, outsourcing will give you access to more profitable solutions. For example, blockchain is one of the most trending technologies in recent years. Read about how to get started with blockchain implementation in our article. How much will a blockchain developer cost you? According to real-time calculator Arc, freelance blockchain developer hourly rate in North America is $81-100, while the average rate of blockchain developers from Eastern Europe is $61-80.
The more competitive the market, the more likely it is to find a great deal. Turning to outsourcing, you yourself choose which region to work with. According to SharpMinds, an approximate number of IT professionals in outsourcing locations in 2019 looked like this:
There are many different annual rankings designed to determine where the best developers live. You can be guided by them when choosing a software development partner or follow recommendations of your partners. Anyway, using outsourcing services, you expand your capabilities. Also, by working with an outsourcing team, you free yourself from unnecessary legal work. You don't need to draw up employment contracts, think about taxes, your outsourcing partner will take care of everything.
Rely on proven expertise
Outsourcing software development companies work with different industries and projects, therefore they have a multifaceted experience that may be useful to you. Experts can help you choose the best features for your product, advise a tech stack that suits your requirements, and find insights you might not have guessed. It will take years and investment in training to nurture such expertise within a company. When you turn to outsourcing, you get this and you can be sure that your project is in the hands of experienced professionals.
Some projects require special knowledge and skills that you cannot get in one specialist, but that a trained team can provide. For example, not all IT companies have specialists who work with technologies such as blockchain, AI/ML, cloud computing. If a company doesn't implement these technologies on an ongoing basis, you can't expect to be provided with the best solution. The global marketplace gives you the opportunity to find a team with exactly the expertise you need, no matter how many miles between you.
Improved flexibility and scalability
One of the best things about outsourcing software development is flexibility. Once again, you don't need to hire developers on a full-time basis. You can build a team depending on the workload and current tasks, paying for the time of those specialists that you need at each separate stage of the development process. Also, you can choose a cooperation model that meets your requirements. Outsourcing companies usually offer three options for cooperation, which differ in the degree of flexibility and control:
Fixed Price is a model that is based on a predetermined list of requirements, budget, and delivery time for a software product. Working according to this model, you outsource your project, agreeing in advance on all aspects of cooperation, and see the result at the end.
Time-and-Materials provides you with more flexible terms. According to this model, you discuss approximate deadlines and maximum budget and pay for development services in a "pay as you go" format. Also, you can make changes to requirements and take part in the control of the development process.
Dedicated Teams is a great option if you want to lead the development process yourself or need to expand your internal team with specific specialists. The services of dedicated development teams are used by companies around the world, as it is more cost-effective than maintaining their own staff permanently.
| Criterion | Fixed Price | Time-and-Materials | Dedicated Team |
| --- | --- | --- | --- |
| Project Size | Small to Medium | Medium to Large | Large |
| Time&Budget Flexibility | Fixed | Flexible | Flexible |
| Control Over the Process | Little | Significant | Full |
| Requirements | Defined | Changing | Evolving |
| Methodology | Waterfall | Agile | Agile/Waterfall |
| When to Choose | You have clear requirements and determined deadlines. You have a limited or fixed budget. For developing MVPs. For small projects with a limited scope of work. | If workflow may change. You don't know your market well enough. You want to have control over the development process. Your requirements may change. | You have a complex and long-term project. You want to have complete control over the development process. You need to expand your team and your business. |
As you can see from the table, depending on the type of your project, you can choose a model that will allow you to get the most beneficial outcomes. If you want to expand your project through outsourcing, you can do it in the shortest possible time, saving money on hiring the right specialists. You don't have to worry about finding a developer with the expertise you want, an outsourcing company takes over this task while you can focus on other business issues. This gives you the flexibility to design your product, keeping your efforts to a minimum and freeing up time for other tasks.
Better risk management
Launching a new product is always risky. Will potential users like your app? Or can this software solution provide your company with the results you expected? Outsourcing helps reduce these risks for several reasons. Firstly, you don't hire your own employees, which means you don't bear additional expenses. If the product does fail, you will lose less by using outsourced development services. Secondly, by developing a product on your own, you take full responsibility for yourself and the quality of the product depends only on you, while an outsourcing company takes on the quality risks. By choosing an experienced software development partner who has sufficient experience and examples of successfully implemented projects, you can be sure that your software will work as intended. Also, experts say that the distribution of tasks among different companies reduces the risks associated with the launch of a software product.
Why Ukraine is the best option for software development
Now that you know the main advantages of outsourcing software development, it's time to talk about one of the most popular outsourcing destinations. Ukraine is in the top ten countries for outsourcing software development according to various ratings. SkillValue recognized Ukrainian engineers as one of the best in the world in terms of price and quality (Ukraine ranks fifth with a score of 93.17%). Talented developers, reasonable prices, convenient time zone, and geographic location make Ukraine an attractive partner for companies around the globe.
There are more than 20 higher education institutions that teach programming in Ukraine, that annually graduate thousands of beginner IT specialists. Here you can find a developer of any senior level, as well as a master of any technology. According to Entrepreneur, in 2018, there were around 165,000 developers in Ukraine, and their number is expected to increase by up to 125% by 2025. Ukrainian engineers are well versed in most popular technologies, including AI/ML, blockchain, big data, and others. So, you can be sure that you will find here a team that will meet your expectations regarding expertise, price, and desired tech stack. Such world-known startups as Grammarly, Jooble, GitLab, Depositphotos were developed by Ukrainian engineers.
Here are more reasons why outsource to Ukraine:
There are 1600+ tech companies in Ukraine offering various services related to software development (According to the IT industry in Ukraine. 2019 Market Report)
The time difference between Ukraine and the United States is 7 hours and between Ukraine and the UK is 2 hours, which makes the country a convenient location for working with various markets.
The culture of Ukrainians is similar to the business culture of the West, so you will not have any misunderstandings or other cultural barriers.
Ukraine has a favorable business climate, where the development of the IT industry is supported at the state level. This is one of the reasons why global giants like Microsoft and Oracle open their R&D centers in Ukraine.
Key takeaways
Among the most common reasons why companies outsource software development are reducing development costs, freeing up time for core business goals, and solving capacity issues.
Outsourcing can help reduce development costs in half because there's no need to maintain your own staff and because of the difference in developer rates in different countries.
Outsourcing allows you to select the best developers from all over the world, with the best expertise and competitive prices.
You get additional flexibility in scaling your project depending on the development stage and you can choose a cooperation model that meets your requirements, such as a fixed price, time-and-materials, dedicated team.
Ukraine is one of the most popular outsourcing destinations thanks to its favorable rates, talented developers, and viable IT market.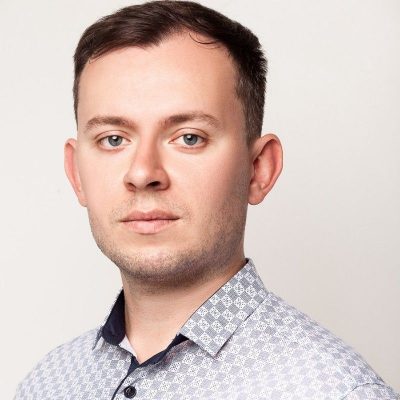 Viktor Legetsky
Managing Partner