In 2020-2021 mobile apps broke all records because the COVID-19 pandemic brought new users and revenue growth to them. According to an industry overview by Statista, the total number of mobile application first-time downloads worldwide is expected to grow to 230 billion by 2025. It's no surprise that app creators are trying to get the most out of their products and monitor them. In this article, we'll look at how to monetize a mobile app.
Table of contents: 
What is mobile app monetization?
Mobile app monetization is the process of making money with an app. You can convert users into revenue using a variety of app monetization models, including advertising, paid subscriptions, in-app purchases, and others. Most branded apps are designed to increase users average order value (AOV) or number of purchases.
The best mobile app monetization model depends on the specifics of the software product. You can read our mobile development guide to better understand mobile app specifics. For example, gaming apps are better suited for in-app purchases that allow users to get extra tries, special features, or move to the next level without waiting. At the same time, language learning apps can generate revenue through both paid subscriptions and advertising.
If the monetization process is set up correctly, it will generate revenue even on a free apps. So, how do app creators make money?
How to monetize a mobile app?
At the early stages of development, you need to consider different monetization strategies for a mobile app and choose the most relevant ones for your app. Below you can find 5 of the most popular ways to monetize mobile apps.
The In-app advertising model
This is the most popular app monetization model – users willingly download free applications. App owners make their profits by showing ads. The main goal of such a strategy is to make it accurately targeted and useful. To do this, it is necessary to collect user data: location and in-app behavior. Frequent, intrusive ads annoy users – you have to find a balance between the quality and quantity of ad impressions.
In-app advertising model disadvantages:
Adblocking. If the user has an ad-blocking app installed on his or her phone, advertisers will be left at a loss.
Annoyed users. Nobody likes banners and pop-up notifications that distract from the app.
If ad placement is poorly implemented, it can detract from the user experience in the app.
This monetization model is right for you if:
Your app doesn't have organic shopping opportunities.
You regularly collect data about user preferences.
Ads won't ruin the UX of your app.
Example: Shazam. At first, Shazam made profits by providing a service: after recognizing music, the user would get links to the iTunes or Spotify stores. Today the service earns money from in-app mobile advertising and TV ads that users recognize through Shazam.
Freemium (free app with the ability to unlock additional features for a fee)
Freemium provides users with a free application with basic functionality. But how can someone monetize a mobile app with this model? Everything is simple: more features are available to the user for an additional fee. The success of this strategy depends on the number of loyal users in the app who are willing to pay for the additional features.
Freemium model advantages:
It can be used in all types of apps.
No usage barrier.
It is easy to get a large user base.
Users of freemium apps don`t expect perfect service and commitment.
Freemium model disadvantages:
The free version can't always demonstrate the benefits of the full app and motivate the user to buy.
There is a risk that there will be more non-monetized users than those who pay.
Example: Tab Pro by Ultimate Guitar USA LLC. This app is a tablature database with many useful features for guitarists. The developers of Tab Pro use two methods of monetization: a monthly subscription and a one-time purchase of additional features. Periodically, the user is offered the full version of the mobile app for purchase at a discount for a limited time.
In-app purchases
Any app could have some extra content and features — including digital goods, subscriptions, and premium content for fee. Many in-app purchases are optional or give users additional features; others serve as subscriptions and require users to sign up and pay a fee to use the app, often after an initial free trial.
There are four types of in-app purchases and you can offer multiple types within your app.
Consumable. Provide different types of consumables, such as lives or gems used to further progress in a game, or boosts in a dating app to increase profile visibility. Consumable in-app purchases are depleted as they're used and can be purchased again. They're frequently offered in apps and games that use the freemium business model.
Non-consumable. Provide non-consumable, premium features that are purchased once and don't expire. Examples include additional filters in a photo app, extra brushes in an illustration app, or cosmetic items in a game. Non-consumable purchases can offer Family Sharing.
Auto-renewable subscriptions to provide ongoing access to content, services, or premium features in your app. Users are charged on a recurring basis until they decide to cancel. Common use cases include access to media or libraries of content (such as video, music, or articles), software as a service (such as cloud storage, productivity, or graphics and design), education, and more. Auto-renewable subscriptions can offer Family Sharing.
Non-renewing subscriptions to provide access to services or content for a limited duration, such as a season pass to in-game content. This type of subscription doesn't renew automatically, so users need to purchase a new subscription once it concludes if they want to retain access.
Paid applications
It is the easiest and most understandable option for monetizing mobile apps. On Google Play, the minimum price of an application is around $0.26, and the maximum price is around $400. Novice app owners start calculating the profit from sales even before the project is launched. In reality, an app needs to get into the top 200 paid apps to get enough attention and be noticed.
Paid application model advantages:
You can earn 70% of the app's price in app stores.
No ads interfering with users.
If a user buys an app, it is more likely that they will use it regularly.
Paid application model disadvantages:
High level of competition.
A large number of popular free apps.
Significant investment is required to get to the top.
Example: Noisli. This application helps users relax or focus on work with the help of sounds from nature and color combinations.
Subscription
This app monetization model involves selling useful content in the app. The user gets access to information of interest after subscribing. The content for sale can be any object within the app: movies, books, news, music, educational videos.
There is another variation of this app monetization model – subscription with a trial period. In the aforementioned Tab Pro, a subscription is issued after a seven-day trial period. This strategy allows users to test the features before deciding to subscribe.
Subscription model advantages:
If the user is willing to pay for content, they are more likely to become a regular subscriber and user of the app.
Ease of distribution.
More reliable and consistent revenue stream.
A pro-consumer focus.
Subscription model disadvantages:
High costs to keep the server part running.
This way of monetization is suitable for highly specialized and niche applications.
Unguaranteed revenue stream.
Whichever way you choose to monetize, remember that the app needs to be relevant and user-friendly. Only then will it find its users and bring profit.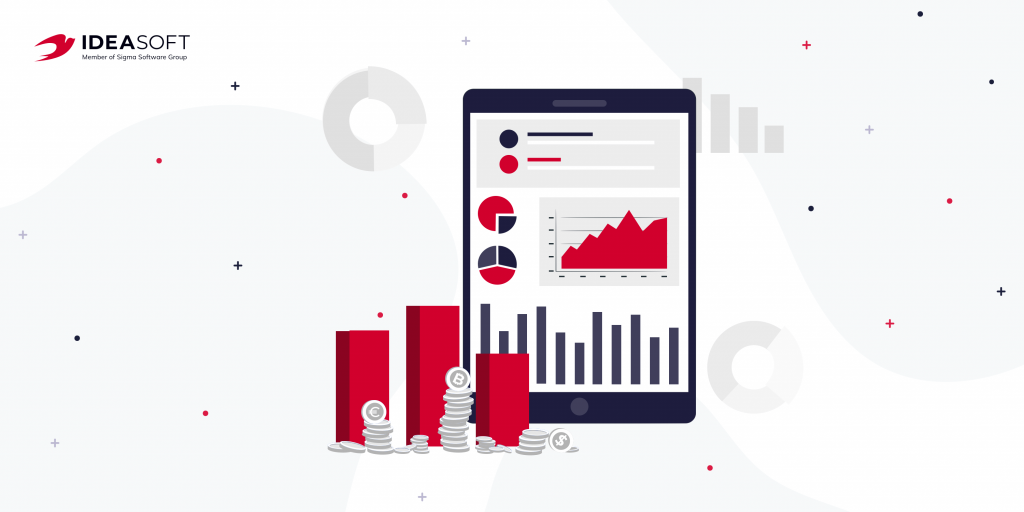 Android app monetization models
Google Play is the largest app store, with hundreds of games, books, music, and movies in its catalog. At the moment it is 2.5 times bigger than the AppStore. Half of all smartphone owners in the world are potential users of any mobile app. So Android app monetization is more profitable than iOS app monetization.
Thanks to Google Play, everyone from large companies to private developers has an opportunity to showcase and monetize their apps. The market's huge traffic allows you to monetize through ads, in-app purchases, subscriptions, donations, and DLC content.
Balloon Island, for example, has published more than 10 free puzzle games in Google Play that generate revenue through advertising monetization. This company is among those who have made making money on Android apps a very lucrative proposition. At the same time, Blood Pressure makes money using two methods at once: in-app ads and in-app purchases. Play Market gives you the freedom to combine different ways to monetize mobile apps.
iOS app monetization models
On the iOS platform, banner ads and video rewards generate the most revenue. In turn, Android wins in terms of income from pop-ups. The LTV (Life Time Value) of iOS users is higher than that of Android users. The average in-app purchase price is $1 for iPhone users and $0.47 on the Android platform. AppStore customers are much more willing to spend money and make in-app purchases.
In other words, the average iOS user is more statistically more solvent. In terms of net profit, it is more profitable to start with the development of an iOS app.
Statistics also show that iOS users make purchases from smartphones more often (23%) than Android users (17%). E-commerce app revenue per user on iOS is about $20 vs $11 on Android. This difference is explained by the fact that the purchasing power of Apple customers is higher.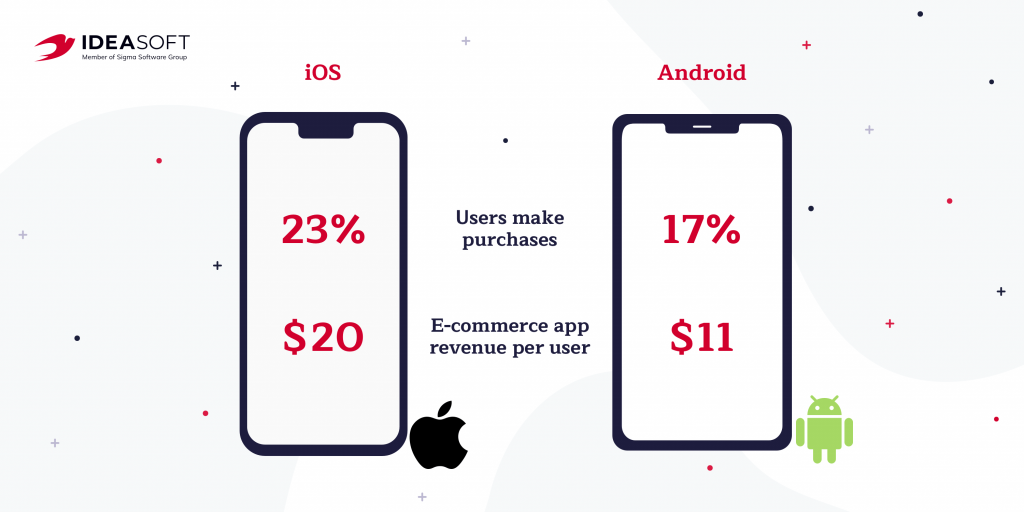 Wrapping up
There is a lot of money in the mobile app industry today. While gaming apps are still the market leader, developing apps that help you clean out your closet and know what foods are in your refrigerator are also relevant.
The market offers inexhaustible opportunities for innovation, but it's important to find ways to monetize them. And now you know how to monetize a mobile app. Explore monetization strategies and think about which one will be most effective in your case. You always have an opportunity to try different monetization strategies for a mobile app and then act on what you've learned.
If you are planning to develop a mobile application, you can order mobile design or full mobile development from our experienced IdeaSoft team. Feel free to contact us to discuss your mobile application development.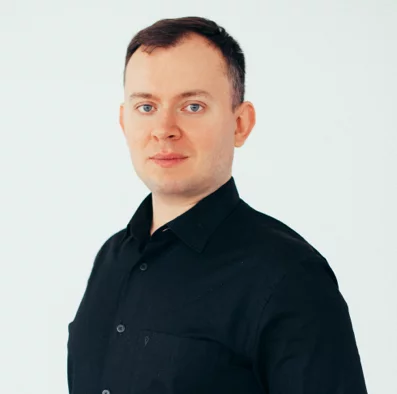 Viktor Legetsky
Managing Partner