Currently, decentralized finance is inextricably linked with Ethereum. It is this network that has become the main environment for the development of DeFi, which has changed the viewpoint of millions on the management of crypto assets. But even Ethereum has limitations and needs solutions relating to scalability and efficiency issues. This is where Polygon comes into play. In this article, we will explain what Polygon (MATIC) is and how to use it in DeFi.
Table of contents:
What is Polygon and how does it work?
You may not have heard of Polygon but you may have heard of the Matic Network, which hit the market in 2017. The Matic Network was designed to solve blockchain scalability issues thanks to Layer2 solutions and sidechains. Layer2 solutions are deployed on top of underlying blockchains and can handle significant transaction volumes, reducing the load on the basic network. Sidechains allow digital assets on one blockchain to be used securely on another blockchain. All of this ensures network scalability through interaction with other blockchains and helps to lower transaction costs.
In February 2021, the team announced that the Matic Network was becoming Polygon, Ethereum's Internet of Blockchains. So what is Polygon now?
Basically, Polygon is a framework for building and interoperating Ethereum-compatible blockchain networks. While Matic was just a scaling solution, Polygon is a full-fledged multi-chain system for collaborative blockchains that retain their independence. Polygon has several solutions, the centerpiece of which is the Polygon SDK. It allows developers to easily and quickly create decentralized applications, eliminating Ethereum's limitations such as network congestion, low throughput, poor UX, and high gas fees.
How does Polygon work?
Now let's discuss how Polygon works. It has a four-layer architecture and supports two main flavors of Ethereum-compatible systems: stand-alone chains and secured networks. Stand-alone networks provide their own protection and are more flexible, while secured ones depend on Ethereum which makes them more reliable but less adaptable. With the availability of such options everyone can choose what meets their needs.
Coming back to Polygon architecture. The first layer is responsible for the communication between Ethereum and the various Polygon chains. The second one is a security level that manages a set of validators responsible for the security and verification of blockchains. These two levels are optional unlike the next two.
The Polygon Networks Layer consists of blockchain networks built on top of Polygon that govern block production and consensus between networks. The last level consists of the runtime environment (EVM) and Ethereum smart contracts, which are required to execute transactions.
Polygon also has its own ERC-20 token of the same name, which is used for any operations within the protocol. You need it to pay for gas, provide security, as well as trade and convert them to other tokens. This is how it works.
Why Polygon is growing
Before we get into how to use Polygon in DeFi, let's find out why there is so much talk about this framework today and what makes it special. Much of the interest in Polygon is driven by the growing demand for decentralized finance and Ethereum's inability to fully meet these needs. The fact is that Ethereum can process a limited number of transactions simultaneously. The high load on the network requires its scalability, otherwise this leads to delays in the decentralized network and high transaction costs. Polygon came about in order to solve the problem of slow and expensive transactions thanks to sidechains. They allow you to combine a larger number of transactions on several blockchains that fit into one block.
Today Polygon is a unique protocol in the blockchain market providing a variety of different scaling mechanisms. Developers have never found it so easy to create Ethereum-compatible blockchains and connect them to the Ethereum network as with this framework. Polygon reveals a reality where different blockchains will no longer operate as closed communities but instead can be part of a single interconnected ecosystem, which opens up many more opportunities for users.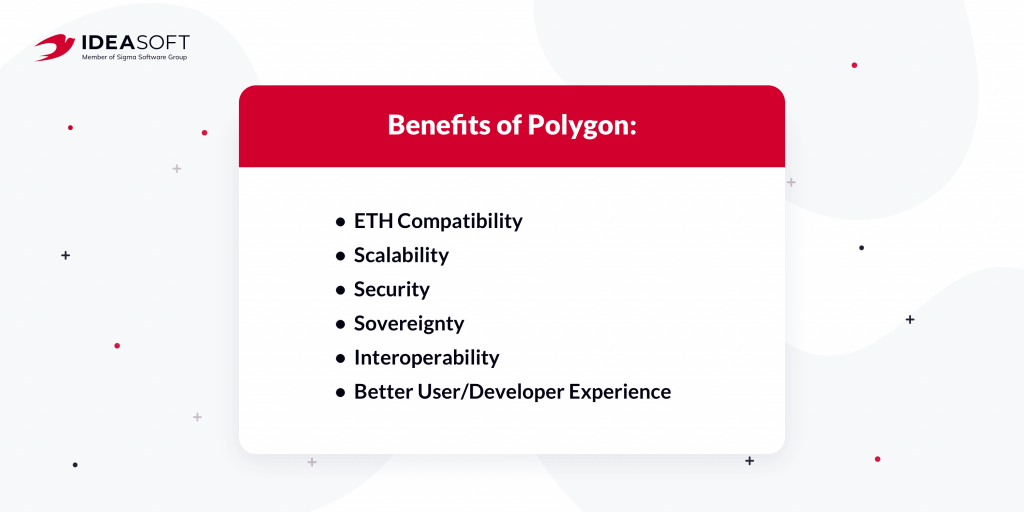 Polygon also solves another Ethereum problem of poor user experience. Polygon developers have provided a more well-structured interface for interacting with decentralized applications. With Polygon, you can do everything that you can do with Ethereum, but in a more convenient way. The framework's architecture allows developers to choose the scaling solution that best meets their goals and needs.
It cannot be denied that Polygon is growing in popularity. Such well-known DeFi projects as Aave, 1inch, Curve, and SushiSwap have already started cooperating with Polygon and have partially or completely migrated to the platform. So here we are gradually moving on to the question of how to use Polygon in DeFi.
How to use Polygon in DeFi
As mentioned, many DeFi projects have decided to migrate to the Polygon network. Thus, they provide their users with cheaper and faster transactions which allows them to attract more users to their platforms.
For example, the Aave lending/borrowing protocol was one of the first big projects to announce the move to the Polygon network. Thanks to this, Aave was able to reduce gas fees and conduct transactions more than 10,000 times cheaper than on Ethereum. The result was not long in coming. According to DappRadar, in May 2021 alone, Aave recorded a daily average transaction volume of $6.75 billion on Polygon, compared to $2.48 billion for Aave on Ethereum.
Another major player in the DeFi market SushiSwap has managed to raise $620 million in liquidity in the two weeks after the launch of the project on Polygon. Users can use SushiSwap to trade tokens and provide liquidity at a significantly lower cost. These are not isolated cases, more and more DeFi protocols prefer integration with Polygon. For example, leading NFT marketplace OpenSea also supports Polygon, which has enabled them to achieve near-zero transaction costs.

The convenience of deploying decentralized applications in the Polygon network is that if you are a developer who knows how to create apps for Ethereum, then you can easily work with Polygon. It supports a toolkit well known to Ethereum developers, such as Truffle, Remix, and Web3js. To create a dApp, developers need to install a Metamask Wallet or Arkane Wallet, deploy contracts using one of the frameworks, and join the network using a Polygon getaway. If you want to migrate an existing protocol to Polygon, you just need to deploy your smart contracts in the Polygon chain.
As a DeFi user, you can also easily switch to Polygon. You will find tons of tutorials on how to get started with this network on the Internet. In a nutshell, you will need to set up a network in your wallet and then use one of the bridges to transfer funds from the Ethereum to the Polygon blockchain.
Wrapping up
Polygon is an innovative solution for scalability and interoperating blockchains that makes DeFi even more accessible. Lower gas fees, higher transaction speeds and an improved user experience are the main, but not all of the advantages of Polygon. Full compatibility with Ethereum, the main development environment for decentralized finance, automatically brings it to the top of all DeFi solutions. More and more users and platform creators are focused on how to use Polygon in DeFi, which increases interest in the framework all over the world.
Read also Top Blockchain Development Platforms for 2022
If you are faced with the task of creating an effective decentralized application or migrating an existing dApp, our company will be happy to help you. IdeaSoft has been providing a full cycle of blockchain development services for over 5 years. During this time our team has implemented over 250 projects including crypto exchanges, NFT marketplaces, lending/borrowing platforms, DeFi aggregators, and more. With an in-house team of skilled developers, UX/UI designers, testers, business analysts, and project managers, IdeaSoft is always ready to provide the best solution to meet the business needs of our clients. Feel free to check out IdeaSoft blockchain development services and contact us.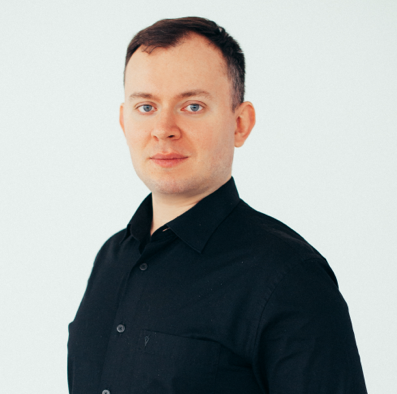 Viktor Legetsky
Managing Partner