Since the early days of Bitcoin, exchanges have played an important role in mediating between buyers and sellers of cryptocurrencies. Traditionally, centralized exchanges have been dominated in this area. However, with the rapidly evolving stack of available technology, more and more tools for decentralized trading have become available. For example, Uniswap is an example of a decentralized exchange with over a $2 billion daily volume of transactions. In this article, we'll tell you what decentralized exchanges are, the benefits of decentralized exchanges and how decentralized crypto exchanges work.
Table of contents:
What are decentralized exchanges?
A decentralized exchange (DEX) is an exchange that operates based on a distributed ledger, it doesn't store user funds and personal data on its servers, and acts only as a platform for matching bids to buy or sell user assets. Trading on such platforms takes place directly between participants (peer-to-peer) without any financial intermediaries.
According to Coinsmarketcap, the most popular DEXs are Uniswap, MDEX(BSC), BurgerSwap, SushiSwap, and PancakeSwap. Daily trading volume on these decentralized exchanges exceeds $4 billion. The market share of these DEXs is over 50%. Taking into account that DEX is one of the most popular DeFi project types, we can predict that the number of users, as well as transaction volume, will only grow in this area.
Decentralized cryptocurrency exchanges (DEX) are distinguished by the fact that they lack centralized authority. These are platforms that decentralize the basic functions of an exchange, including trading/exchanging assets, order matching, and deposit placement. By decentralization in this case we mean the absence of a master controlling node or server. All nodes form a distributed network, eliminating the need for intermediaries and enabling trading via smart contracts. This helps reduce the costs inherent in centralized exchanges and increases the speed of all processes. The benefits of decentralized exchange are more meaningful than the benefits of centralized exchanges. That's why they attract a lot of users.
However, most of the existing exchanges that call themselves decentralized are not, in fact, completely decentralized: they use their servers to store trading data and orders to buy or sell users' assets. Unfortunately, such DEXs don't match the meaning of decentralized exchange so they can't provide all benefits of a real DEX.
How does a decentralized exchange work
Decentralized exchanges (DEX) are in some way similar to centralized exchanges, and in some way, they are significantly different. There are several types of decentralized exchanges available to users. What they have in common is that orders are executed on a blockchain (using smart contracts) and users don't have to trust their money to anyone. So how does decentralized exchange work?
Decentralized exchanges with blockchain order books
On some decentralized exchanges, everything happens on a blockchain, every order is recorded on the blockchain. This approach is considered the most transparent because users don't trust any third party to transmit the orders, and therefore they cannot be distorted in any way.
Unfortunately, this approach is also the most impractical. Because users are asking all the nodes in the network to permanently record their orders, they are paying a fee for doing so. Also, they have to wait for the miner to add their transaction to the blockchain, which also creates an inconvenience.
Examples of decentralized exchanges with blockchain order books are Stellar and BitShares.
Decentralized exchanges with order books outside the blockchain
DEXs with off-blockchain order books are more centralized than the ones discussed above. Instead of all orders being added to the blockchain, they are stored elsewhere. The order books could be managed entirely by some centralized entity. If that entity turns out to be unscrupulous, it could manipulate the markets to a certain extent. However, there remains the advantage of self-storage of funds.
The 0x protocol for ERC-20 and other tokens on the Ethereum blockchain is a good example of this type. It doesn't act as an exchange actually but provides a framework for parties managing order books. Using 0x smart contracts and some other tools, these parties access a shared pool of liquidity and pass orders between users. A transaction is conducted on the blockchain only after a buyer/seller pair is matched.
This approach is more convenient than using blockchain order books. There are not the same speed limitations here. Nevertheless, the final transaction takes place on the blockchain, so order books off-blockchain still have less speed than centralized exchanges.
Examples of decentralized exchanges with order books outside the blockchain are Binance and EtherDelta.
Decentralized vs centralized exchanges
DEXs have become more popular in recent years due to the significant advantages they offer over CEXs such as greater privacy, faster transaction times, lower fees, and acceptance of payments in cryptos. Decentralized exchanges allow users to retain control over their funds while centralized exchanges put user funds into one place under the control of a third party. The differences between decentralized and centralized exchanges are significant.
| | | |
| --- | --- | --- |
| Criterion | Centralized | Decentralized |
| User identity | Requires KYC | Completely Anonymous |
| Liquidity | High | Lower |
| Security | Lower | High |
| Coin holder | Exchange | User |
| Fiat availability | Yes | No |
| Examples | Binance, Bitfinex, Kraken | Etherdelta, IDEX,Tokenlon |
So what are the features and benefits of a decentralized exchange? First of all, compared to centralized trading venues, DEX exchanges are more secure. The lack of a single node storing all data means that the system is free of a dangerous vulnerability such as a single point of failure. Even the best and most reliable centralized exchanges can fall victim to hackers or technical problems. This is known firsthand to millions of customers who have lost their money as a result of such incidents. This is not the case with a DEX platform, where each user controls his/her private keys, rather than storing them on an exchange.
Another advantage of decentralized exchanges is their freedom from government control or censorship. The lack of a specific management team to which sanctions or requirements can be imposed prevents authorities from monitoring transactions made on the platform.
The main disadvantages of centralized exchanges:
High risks of hacking and theft of funds. CEXs store clients' assets. According to statistics, 73% CEXs are solely responsible for users' money, and another 23% of the exchanges allow users to manage keys. This makes centralized exchanges attractive to hackers because their servers hold billions of dollars and are susceptible to hacking.
Frequent inconveniences for users on CEXs cause damage to the exchange`s reputation and therefore profits. They are caused by equipment failures, due to which exchange operation speed decreases, payment delays occur, etc.
Problems with transparency and trust. Centralized exchanges have been proven to manipulate the market for personal gain to the detriment of the clients. They can impose unreasonably high commissions, hold their orders out of turn, do not react quickly enough to peaks in demand, and delay transactions. That is why trust in CEXs is decreasing.
A lot of competition. Now there are a lot of centralized exchanges that have been on the market for a very long time. It is increasingly difficult for new CEXs to gain popularity and an audience.
Benefits of DEX
The benefits of decentralized exchange attract a lot of crypto enthusiasts that first of all don't want to entrust their crypto to a centralized platform. DEXs are rapidly increasing their popularity, which can not be unnoticed. The main benefits of DEXs include:
A high level of security, as mentioned above, causes increased attention of crypto enthusiasts.
Transparency of all transactions. All transactions are publicly tracked through the blockchain so DEXs ensure the same level of transparency as CEXs.
Users' anonymity is ensured when exchanging one cryptocurrency for another. Users don't need to go through the identification process as in the case of centralized exchanges. This attracts a lot of people that don't want to identify themselves.
Preservation of assets. If a traditional exchange shuts down, authorities can confiscate its servers and assets, including blocking user accounts. But this is not the case with a decentralized exchange, because its server is a network of computers scattered all over the world, and it is very difficult to restrict its work.
A simple and clear interface allows newcomers to the cryptocurrency industry to quickly get the hang of it.
DEX doesn't store client funds, which reduces responsibility for the owners of the exchange.
DEX development
The benefits of decentralized exchange encourage a large number of entrepreneurs to think about DEX development. Decentralized exchanges are less expensive to maintain than centralized ones because you don't need to invest in servers and complex security mechanisms (decentralized solutions are already safer than centralized ones), also all processes are automated.
However, you should keep in mind that crypto exchange development requires good blockchain expertise and an experienced development team. There are many examples of poorly developed DeFi projects that failed to fully function. Only by developing a quality product you can achieve good profits. So, if you decided to build your decentralized exchange platform, one of the first things you have to do is to find a reliable software development partner.
The process of creating a decentralized crypto exchange is slightly different from creating a centralized platform. In DEX, the main logic of the exchange is embedded in smart contracts that must be secure and reliable. You may also need integrations with other decentralized protocols to create an efficient ecosystem that benefits both you and the end-users. Among the main functions that your DEX should have are multiple crypto pairing, crypto wallet integration, traders' control funds, a user-friendly user account, basic analytics and transaction history, and a reliable security mechanism.
If you understand all the benefits of decentralized exchanges and want to build your own DeFi platform, we can help. IdeaSoft has deep expertise in blockchain development, including DeFi. Our portfolio contains more than 250 successfully delivered projects. Crypto exchanges, lending/borrowing platforms, NFT marketplaces, issuance platforms, DeFi aggregators – we have experience working with projects of various sizes and complexity levels. Contact us to get a free consultation with a technical specialist or a project estimate.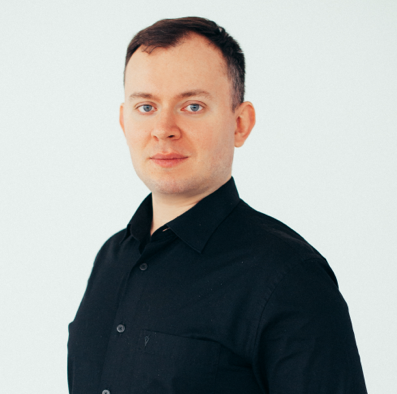 Viktor Legetsky
Managing Partner